How many times have you spotted a beautiful piece of clothing – and then your try it on and find it is definitely not acceptable? And all because you are shorter than most, and many articles just don't look good on you. Shopping for clothes can turn out to be a miserable failure. Yet, don't lose heart, there are fashion tips that will make all the difference and help you become known as a perfectly dressed woman.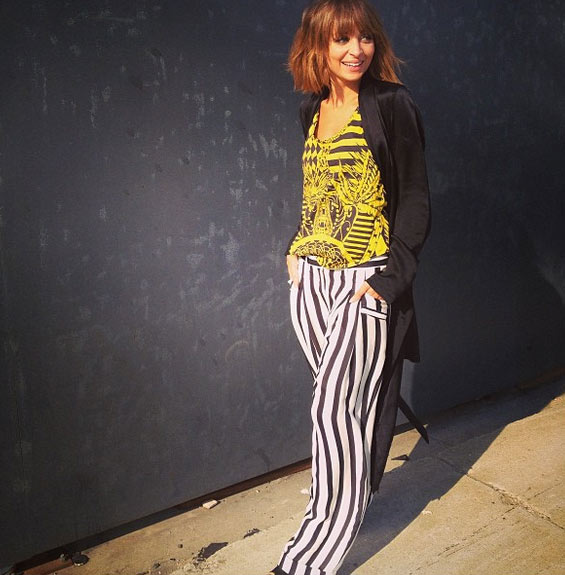 Then, are you by chance so short and petite that you can be taken for a teenager? Have to put up with unwelcome attention from girl-hunting boys because you look as if you were wearing things from your mom's wardrobe. All that is because, when choosing your clothes, you have to fall back on the children's departments, and that's not quite the thing. On the other hand, you are tired of buying articles which are always too long or too wide.
So, what can be done to overcome this never-ending bother? Let's get into it.
Clothes to have in mind when going shopping
V-necklines
Items with vertical stripes
Thin belts
Skin-tight jeans
Mini shorts and skirts
High and nude heels
Shirts with V-necks will become you
This is a great optical illusion to make your necks seem longer (and add another modicum of sex appeal!). This is your winning feature for all kinds of tops, and you will love the effect.
Vertical stripes is your best friend
Vertically striped clothes do make you look taller, go for stripes first thing after you entered the shop. Look at Nicole Richie for celeb inspiration for petite girls.
Choose your belts as thin as you can
If your physique is on the small side, you do not want to wear anything that is wide and oversize. Shy away from wide belts that will – believe us – spoil the general impression of your whole outfit. Only the thinnest ones for you.
Work magic changes with high heels
You know that high heels (and you would do well to opt for six-inch ones) can get you almost on the level with other girls. It's kind of art to wear them and it can be ungodly painful, but they will achieve the desired result in a jiffy. Reliable as the sun above! An additional hint: get nude heels for further leg elongating effect.
Skin-tight jeans put you strongly in the picture
Straight legs always look good, the more so if you are shorter than those around you. Your skin-tight jeans will create the necessary illusion and play up your gams, creating a pleasing impression. Get'em real tight and step out gracefully!
Mini skirts will get you there
Another way to put your legs to the forefront and make men glare is a happily chosen mini skirt. If you let the hem drop well below the knee, it can kinda envelop you and be less than beneficial. Too prudish and failing to impress.
Shorts should be short
Culottes may look fine on others, but it by no means implies you will look equally good in them. Loose-fitting legs will just accentuate your shortness. To show more leg is your trump card.
Mind to pass these articles of clothing by
Consequently, you'll want to exclude something from your wardrobe, like –
Billowy tops
Loose clothes
Dominating accessories
Wide and heavy belts
Long dresses
Thigh high boots
Heelless shoes