Many of us have something about our figures we would like to complain of to the God above… Only it will hardly help us any. Meanwhile we have to cope somehow with the imperfections to try and play them down. It's a never-ending struggle.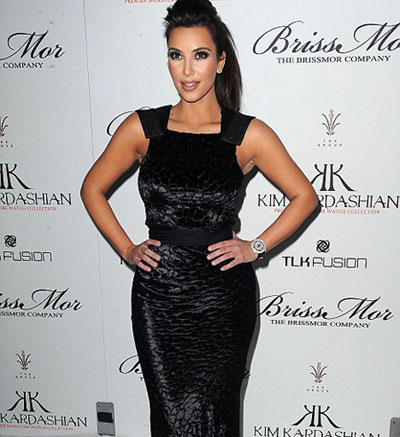 For those who are pear-shaped, these hips that are a wonder in themselves need a little toning down, and you have to take care of it every day. The thought is somewhat depressing, but when you get round to it, it boils down to a number of little secrets how to make the hips go along nicely with the rest of the body.
Let's see how we can make these wonderful curves to look in nice proportion.
Clothing options for pear shape:
Common-type bras
Decorated tops
Long and super-long shirts
Dark jeans
Wide trousers
Choice jewelry
Let your shirt hang low
As your shirt or blazer hangs down low, it glides over your protruding curves and makes them look smaller. Watch how other women wear long shirts and how they envelop their bodies, it provides an excellent solution!
Brighten up your top
Make people's eyes come up to the top and stay glued there by donning embellished tops. Sequins, studs, all kinds of stuff that glitter, and don't be afraid of overindulgence. Play it as hard as you can!
Swell out in front
Bras are always a very sensitive piece of an outfit, don't underestimate them. With your pear shape you will do well to accentuate your chest with the aid of a padded bra; get more swellings and enjoy a curvier look!
Let your trousers flap around your legs
Tight jeans and narrow trousers will bring out your pear shape like nothing else can – don't even look at them! Conceal your legs under good wide trousers that will drop down from your hips nicely.
Dark colors are your friends
You know that black makes you look slimmer; wear black or dark colors around your hips and turn away resolutely from items of clothing that will make your bottom part too bright.
Hide behind layers
Well, you can't get by dressed in the same fashion, now and then you will want to sport a shorter and tighter skirt, a short top and lighter colors. You have a solution to that – go for doubling up and wearing layers, you will tone down the lines and make a fashion statement.
Get the right jewelry
Once again, aim to distract the eye – your jewelry will do well for that kind of thing! Pick an eye-catching pendant, a noticeable necklace and/or earrings that can bowl over, and you're there.
Having followed this advice for some time, you will notice how quickly people will take you in your new (slightly re-sculptured) image.
Finally, never forget what is to be avoided at all costs! Your bottom is great, but you don't want to push that fact into people's faces, do you? Steer clear of the following:
Trousers and jeans that embrace your legs too tightly
Mini dresses and skirts
Body-con dresses
Tops that are too tight and short