The retro-styles, reminiscent of the eras, which do not seem to be long gone, still are fashionable. It is a well-known fact that from season to season, fashion designers are inspired by vintage wardrobe and present new interpretations of retro styles on the catwalk.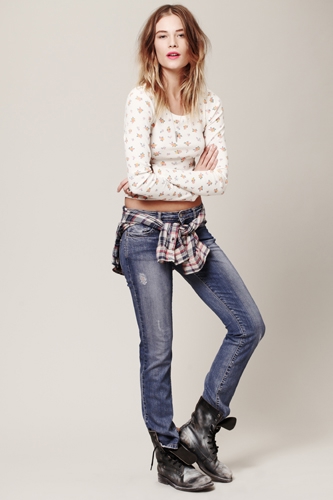 The vintage style of the epoch of the 1920-s has had the greatest impact on designer collections in the spring-summer 2012 season. Free People has suddenly decided to remind the fashion lovers of a no less interesting era – the grunge style of the 1990-s, represented in the new lookbook.
The nostalgia for the gone 1990-s, according to Free People, is characterized by shortened tops (by the way, it is the trend component of the designer collections in Spring-Summer 2012), denim overalls and shorts, distressed leather jackets and flannel shirts in a large recognizable square.