Spring-summer 2009 bags differ from their colleagues fall-winter bags by bright and juicy colors, optimistic images, and abundance of ornaments and flowers. Designers offer a huge selection of bags to suit every taste and any occasion, and offer something even to the ladies with the highest standards.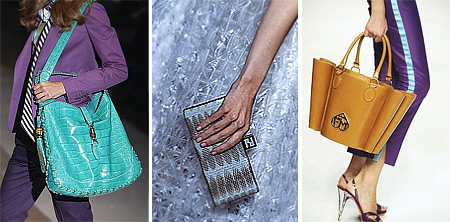 Hottest Bags Style of the Season
The highlights of this season include strict rectangular over-shoulder bags and bags-briefcases with thick handles. To some extend this season is all about business class, borrowed from men. Oversized purses seem never to go out of fashion. No wonder, since those days any active woman would need a spacious and beautiful "girlfriend" to take care of her owner's secrets at any moment.
Oxus Bags
Bags from an Italian brand Oxus are not only convenient and practical, but gorgeous as well. Bags from the spring-summer season form several collections; furthermore, each collection is interesting in its own way. Sweets Therapy bags collection is particularly eye-catching. Creamy-gold models from this line are decorated with fruits and sweets.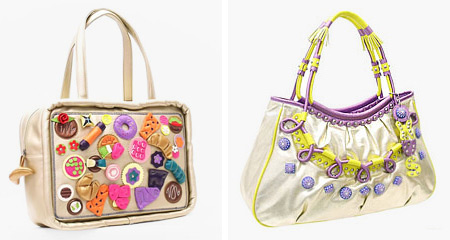 Lollipops Bags
Teens' bags from Lollipops combine timeless French chic and colorful eclecticism. Lollipops designer boldly combined elements of avant-garde and retro youth subculture. Collections from Lollipops make excellent example of the currently popular style of patchwork, where aged leather is combined with gloss and fabric, while fringe and bows with bright signs and clips. Several models from Lollipops are fully embroidered with artificial flowers, turning the bags this way into skittish flower-beds. Bags decorated with bright buttons of different sizes look very interesting. More modest models are made with black leather and have thin bright edges. Finally, the new collection stayed loyal to the eternal symbol of Paris, couples, and hearts.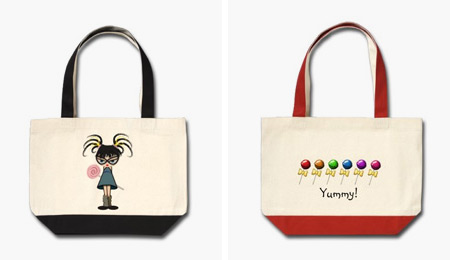 Furla Bags
Bags from Furla stand out by their smooth lines, draperies, and gentle faint colors. Couture chic and urban casual simplicity go hand in hand in this collection. Those bags are capacious, functional, have practical handles of average width, are made with crocodile and python skin, and soft calf leather and worn nappa skin. The main colors of the collection are coffee, muted turquoise, soft plum and floral colors, and of course the classic black and white.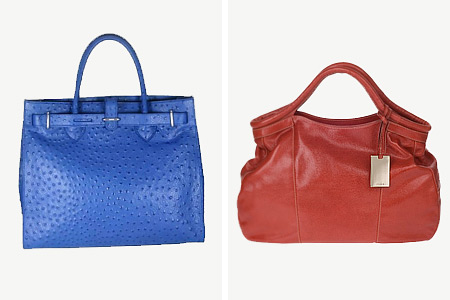 Dolce&Gabbana Bags
Clutches became part of the urban casual style. Dolce&Gabbana, for instance, offers to wear those bags with bright and colorful hippy style clothes, or even with jeans and high boots. Every miniature bags from the brand is richly decorated with pearls, precious and semiprecious stones.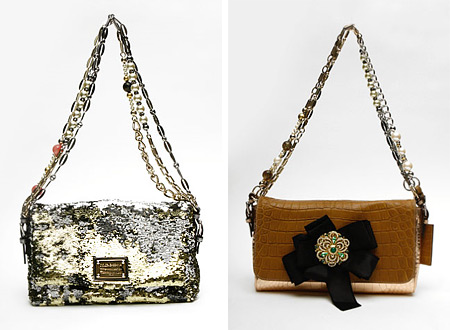 Prada Bags
Prada also decorated its bags with well-cut "treasures".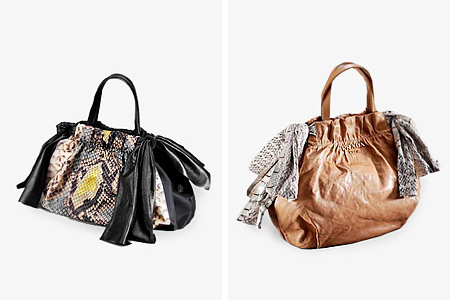 Marc Jacobs Bags
You will find skittish reticules with buckles in the spirit of 50s, and playful leather bags with bells and brushes in the country style in the Marc Jacobs collection. Those models are expected to be the "big hits" of the season. The popular patchwork style found a spot in the Marc Jacobs collection too. Some bags are made with different colors and texture of skin, and thus look like colorful quilts. At the same time, safari elements, in turn, combined with "cat" coloring, zebra and pony patterns, and snake skin.
Dior Bags
Unlike Marc Jacobs, Dior made the African theme as the main motif of this spring-summer collection. This is not surprising, given that John Galliano recently has been traveling a lot to Africa and those trips certainly were reflected in his works. Therefore, animal motifs are back in style. Moreover, Dior offers very compact bags this spring and they look very promising. Thus, the leading models of this season are:
briefcases,
clutches,
reticules,
envelopes,
always in-style maximized purses.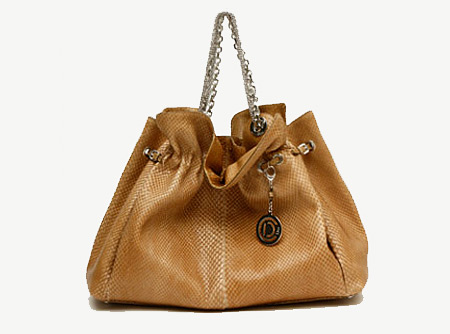 Source of the image: style.com, magnums.net, coutorture.com, mybags.ru, zazzle.com, bagsnob.com,