Less than two months seem to have passed since the end of another season of spring-summer 2012 collections, but fashion designers are already preparing for the next season, showing the first pre-fall 2012 collections.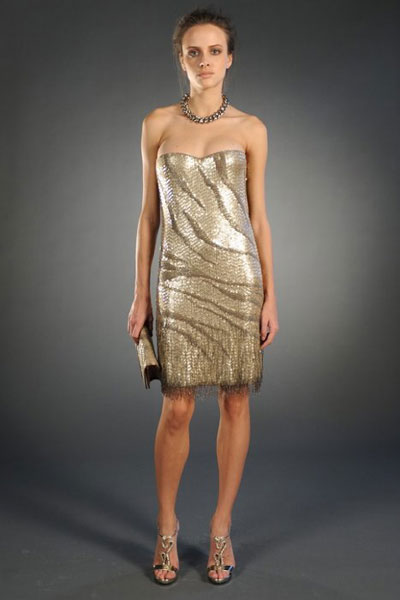 One of the first to do so was Roberto Cavalli with his pre-fall 2012 collection, which was a logical continuation of the major trends of spring-summer 2012.
The style of pre-fall 2012 was determined by the "roaring" 1920-s, which proved to be a key trend of the coming spring-summer season. The style of the 1920-s is embodied in the new collection by Cavalli most literally, to the smallest detail. One should first of all name the famous cocktail flapper dresses with a long fringe and lots of glitter: glitter and Lama cocktail dresses, tops and skirts.