Spring is the time for positive change – not only in life in general, but also in appearance and style, of course. When, if not in the spring, will you join the ranks of slim in all senses fashionistas? Of course, each of them needs the most topical bag of the current season. Especially for you, Geniusbeauty.com presents a selection of the most fashionable spring handbags for every taste and budget!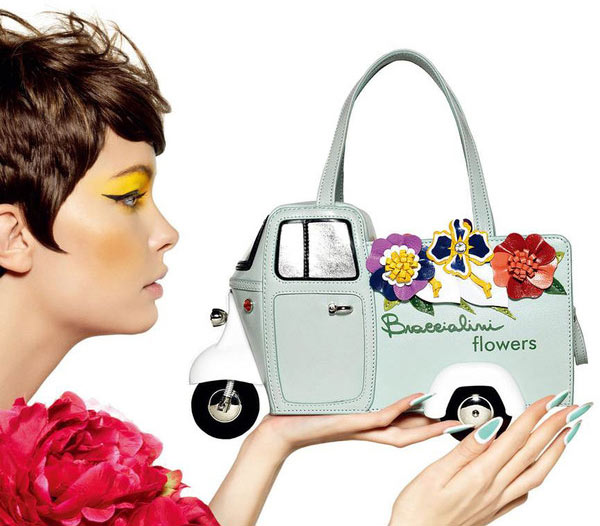 If you are a practical and business person, who is used to always carrying everything you need, including an I-pad, a favorite book and a mini cosmetic bag, you will find a trunk bag ideal. It is not only spacious, but also easy to use – the locking lace clasp will not break, unlike a zipper.
Marni & Ralph Lauren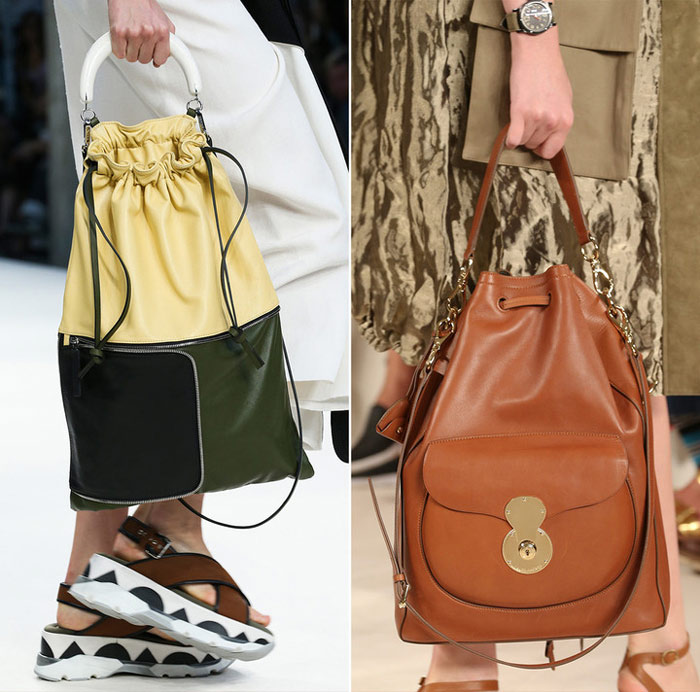 A wide selection of colors and textures will please even the most demanding woman – you are offered trunk bags ranging from base (black, white, beige) colors to the most fashionable colors of the season (rich blue, pale yellow, khaki, pink grapefruit). For those who do not want to look too relaxed, there are many options of leather (artificial and natural); for the fans of boho-style, there are models of fabric, decorated with beads, fringe, and tassels.
A small round-shaped bag, reminiscent of a pill, was no less popular in the spring-summer collection. Some designers have presented very small models (Versace), while others have decided to take care of their fans and increase the diameter of the pill-bags (Marc by Marc Jacobs). This bag is useful to those who do not like to carry a lot of things, or fashionable women leaving for a date or a night club with friends.
Marc by Marc Jacobs & Versace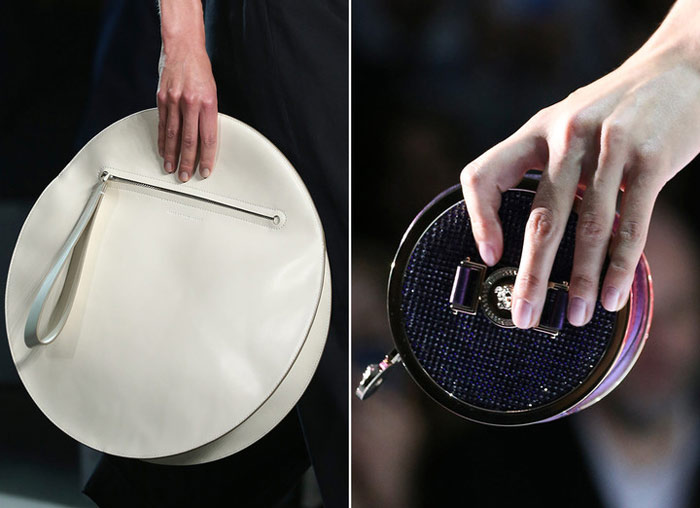 The fashion for colour blocking does not drop for several seasons in a row – from the items of clothing it has moved to the accessories now. Various combinations of relevant trend colors – blue with light blue, black with red, dark green and beige.
Marc Jacobs & Miu Miu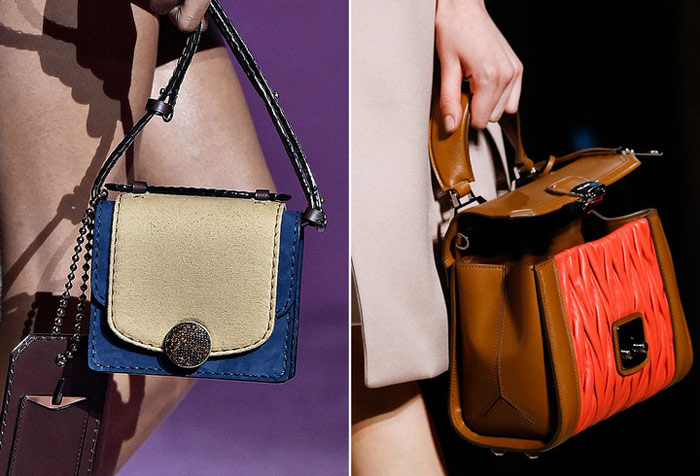 Floral prints and other floral motifs are also continuing their victorious march on the world's catwalks and to the wardrobes of the world's fashionistas. In the spring-summer 2015 season, the floral pattern has spread on bulky Tote bags, backpacks and shoppers, small clutches, suitcases, and minaudiere bags.
However, this spring will provide even those who prefer the classics with something suitable in the stores – pay attention to proven shapes and current color schemes.
Louis Vuitton & Valentino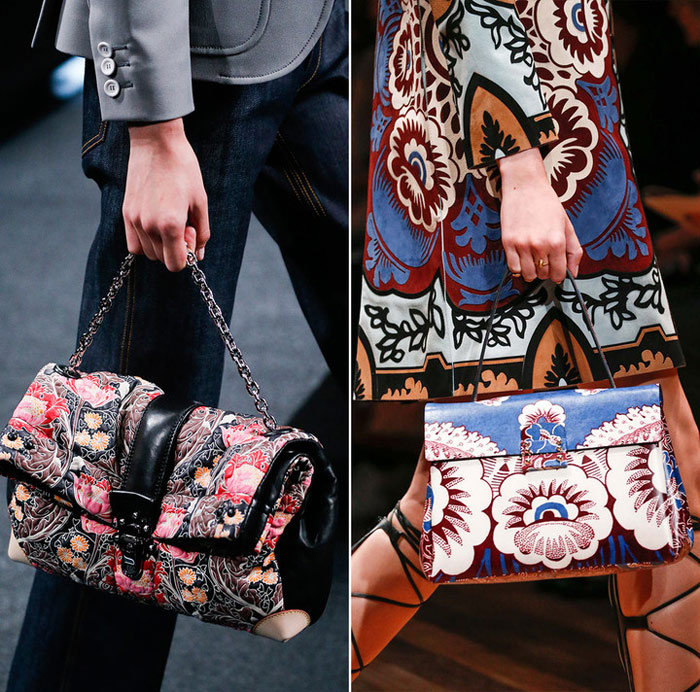 And what kind of a bag would you like to have this spring?
How to Wear Colorful Trench Coats?