According to New York Magazine, the most expensive dress of the season is a model by Marc Jacobs, with was displayed in the Spring 2014 collection. The luxury outfit is sewn from fabric, each meter of which costs about 10 thousand dollars. So, how much should a dress made of this fabric cost?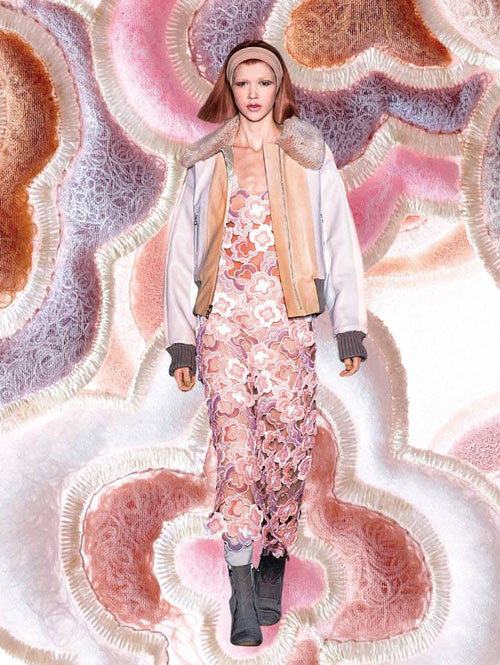 The material was hand made by the Swiss master. Its texture is represented by embroidery. Each fragment of the pattern is a shred that resembles an organza flower and is sewn to the outfit with a luxury yarn (each element took no less than 3 meters of luxury threads). The fabric with embroidery for a dress is created by three masters in a matter of a week.
One meter of this fabric costs 8,000 euros, according to Jacobs design studio. The dress was worthy of 28,000 dollars. And this is the record price if compared to all the outfits from the spring collections this year.
The dress was released in a limited edition exclusively for celebrities and for filming in glossy magazines. And at the end of the season, it is most likely to be removed to the model storage; so seasonal discount on the luxury model is not expected.