Two top-level models at a time have abruptly abandoned their catwalk career for the sake of cinema. Agyness Deyn was the first to shock the public, saying that she was going to "quit" the profession of a model and would become an actress. Then she was followed by another popular beauty, Abbey Lee Kershaw, who also moved to Hollywood.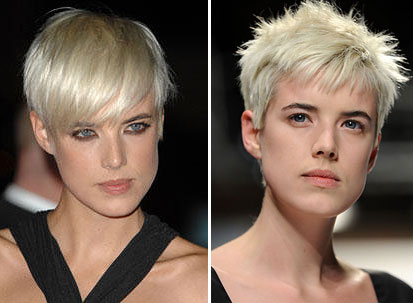 Abbey Lee Kershaw had to dye her hair pink for her acting debut. But the work is worth it – it will be a remake of the cult movie Mad Max, popular in the 1970-s. The stylists of fashion publications at once predicted that pink hair would surely come into fashion after the release of the film.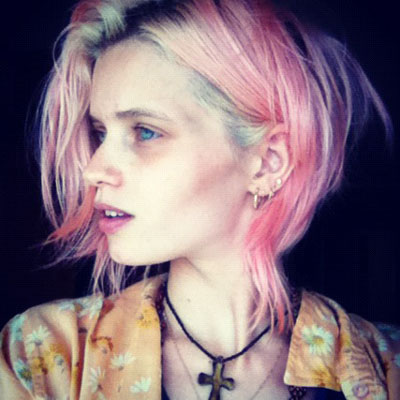 By the way, the new movie is being looked forward to not only because of the public interest in Abbey. The film will also involve model and actress Rosie Huntington-Whiteley and Charlize Theron.
Now we would like to remind you about Agyness. Back in January, she took a time out in her modeling work. Aggie was completely absorbed by the shooting of the Pusher movie, where she was invited for the role of a stripper, addicted to heroin.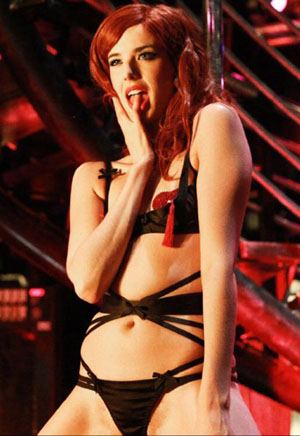 The filming was finished, but she decided not to return to the catwalk and to the photographers' studios. In October, she officially announced the decision to quit her modeling career, and the ID magazine cover (Summer 2012 issue) may truly be the last one for Agyness.
Agyness Deyn, who started the trend of androgyny in the modeling world, is now keen on cinema and theater.