Jackets with giant shoulders, grunge style crochet dresses, and leggings as an alternative to pants are back in fashion. The main trends of 2017 are presented in this Geniusbeauty.com review.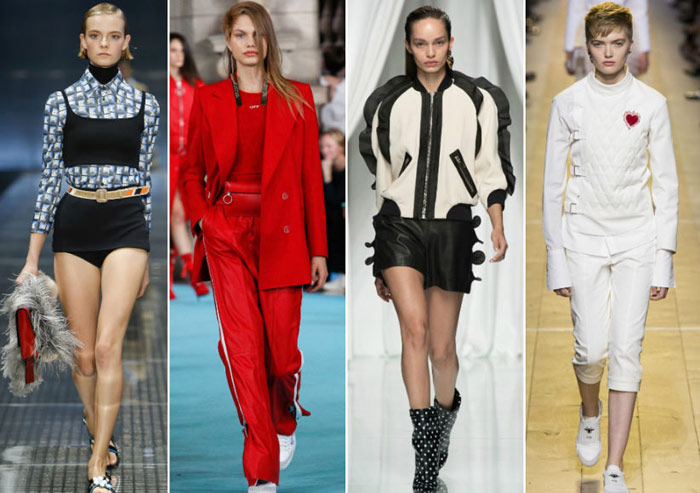 Oversize trenches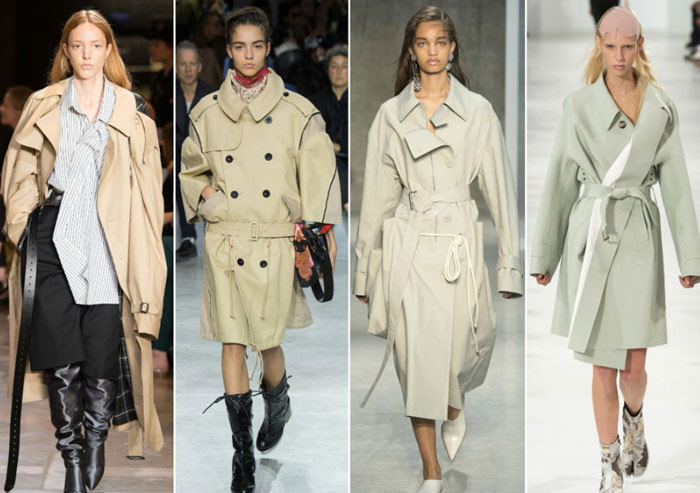 Fitting trenches, admired by the characters of the noir film genre, will not appeal to anyone this year. A modern trench must be large, oversize, and buttoned carelessly. It is worn with high and rough boots or patent-leather shoes with flat soles. This trench is characterized by a dropped waistline, long sleeves, and asymmetry.
Wind jackets and raincoats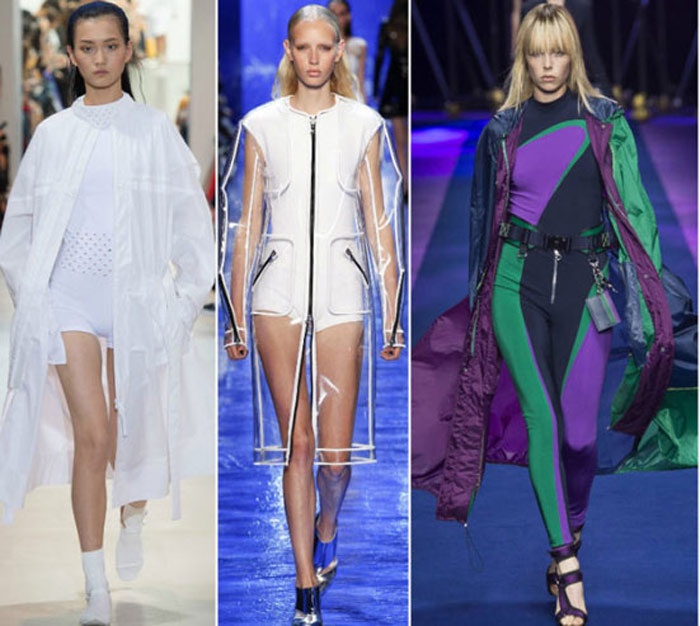 As a rule, wind jackets and raincoats are not paid special attention: they are usually rolled up tightly and thrown in a bag or a backpack in case the weather gets worse. However, this year designers have made them a full-fledged clothing item on a par with coats and trenches.
White total look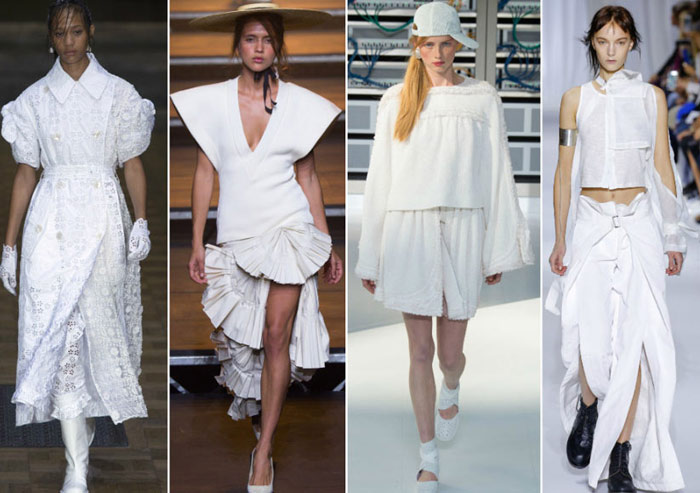 The look, made up entirely of white clothes, will be one of the most fashionable options this year. If you are afraid to look like a runaway bride, add some accessories to the snow-white image. We advise sticking to dark colors in this case: rough black or brown boots, like those presented at Ann Demeulemeester show, will look more preferable than bright boat shoes. In summer, you will certainly rely on a bag in the spirit of Jane Birkin and a straw hat, perhaps even a wide-brimmed one.
A hood
How often do you put on the hood when there is no strong wind or rain? If you say "never", you will have to correct such an omission in 2017. The designers offer a variety of ideas on how to stylize this unjustly ignored clothing item.
New ways to look at sports clothing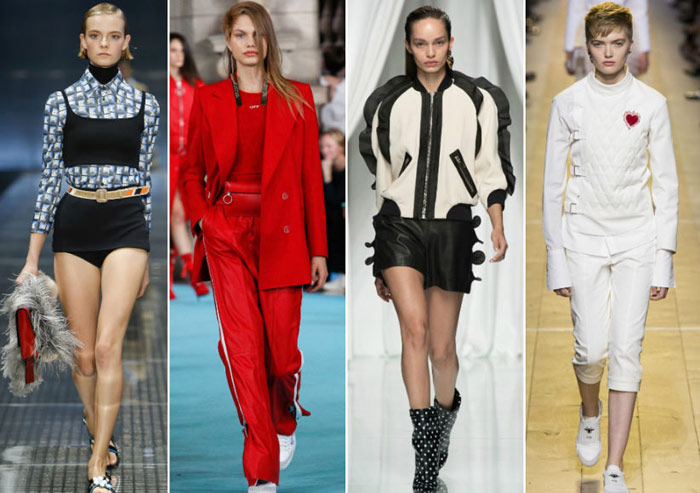 Sports turned into a very interesting topic this year. During the last two or three seasons, we suggested combining dresses with training shoes and promoted the aesthetics of the 1990s, saying that sweat pants and heels can be worn together without reproach. This year, the idea of sports is interpreted differently. A large part of Christian Dior's collection was inspired by fencing; Emanuel Ungaro and Louis Vuitton included a lot of jackets, resembling a racing driver's uniform. Miuccia Prada seems to be inspired by vintage postcards with beach scenes. By the way, sweat pants are still popular, but it is better to wear them with flat shoes, bulky jackets, and jumpers from thin materials.
Crochet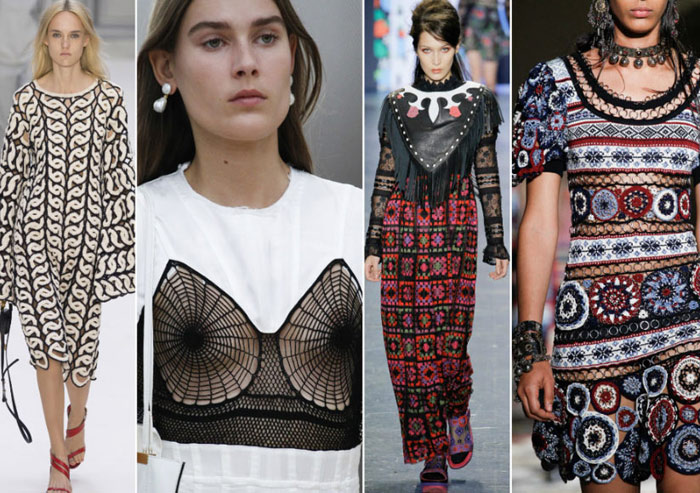 Will the 1970s and everything connected with them ever cease being fashionable? The spring-summer season once again includes jackets, fringe, Boho and flared items. The designers also refer to crochet as an important feature of the 1970s style. Skirts, dresses, accessories and crocheted decorative items were noticed on many shows, including such respected brands as Céline and Alexander McQueen.
Broad shoulders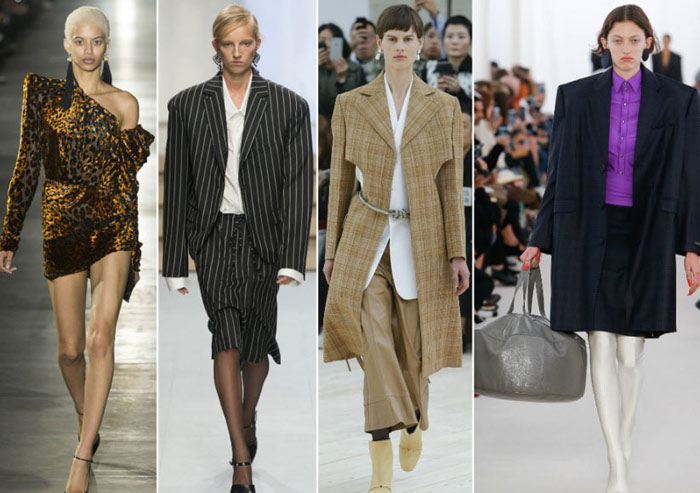 Emphasizing broad shoulders is a peculiar fashion feature of the 1980s. Last year, it became popular again. Jackets with shoulder pads have been an important part of the authoritative "power dressing" style. Today, designers are offering not only jackets and coats with large square shoulders, but also asymmetrical dresses. Why not? In fashion, everything is possible.
Leggins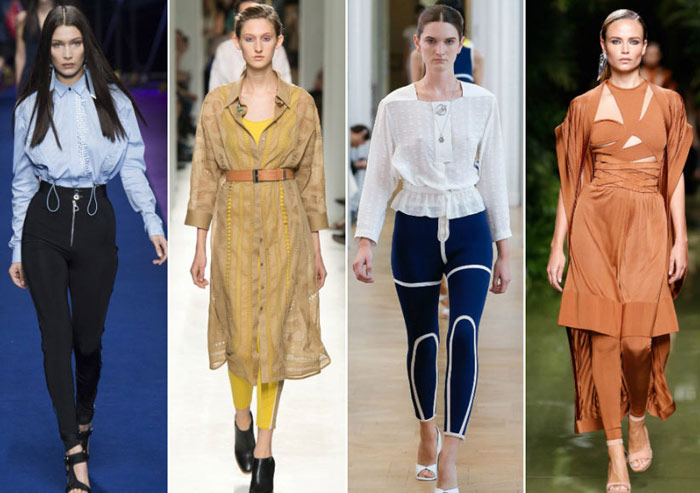 Leggins are an alternative to trousers in the new season. Designers suggest combining them with strict shirts and evening gowns. Almost all fashion shows presented leggings with heeled shoes. The idea is not bad, but for fashion experiments it is better to choose models made of dense fabrics.
Floral motifs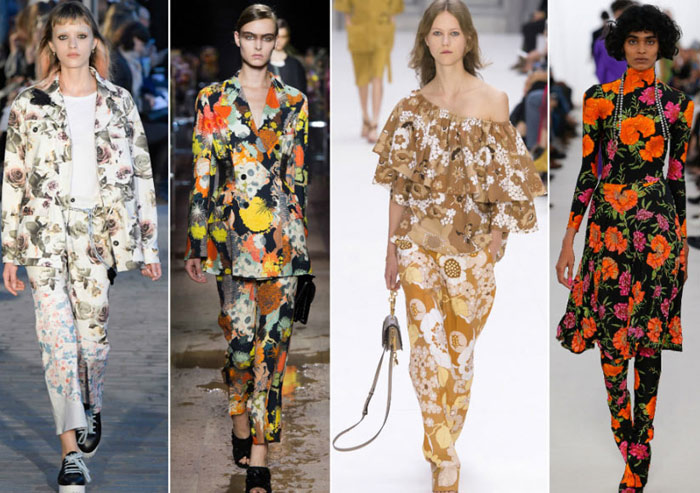 The abundance of floral prints is one of the most popular trends of the 1960s. The more different colors you look will include, the better.
Very long sleeves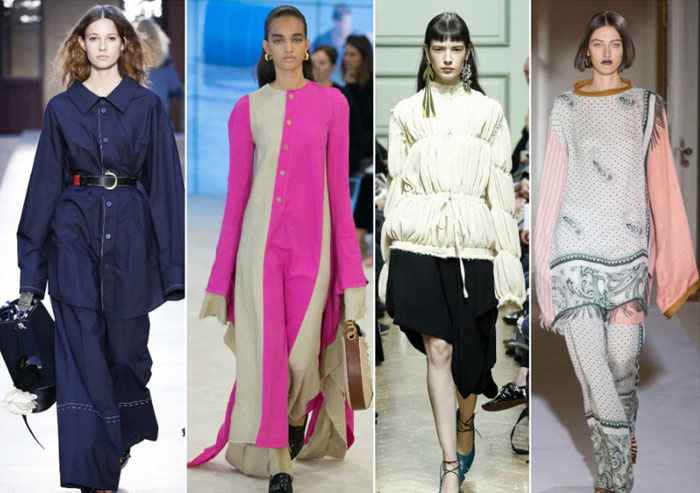 It must be noted that designers pay much attention to sleeves in the new season. Unusual shapes, numerous cuts, combinations of materials and the most popular method of exaggerated long sleeves.
"Work" overalls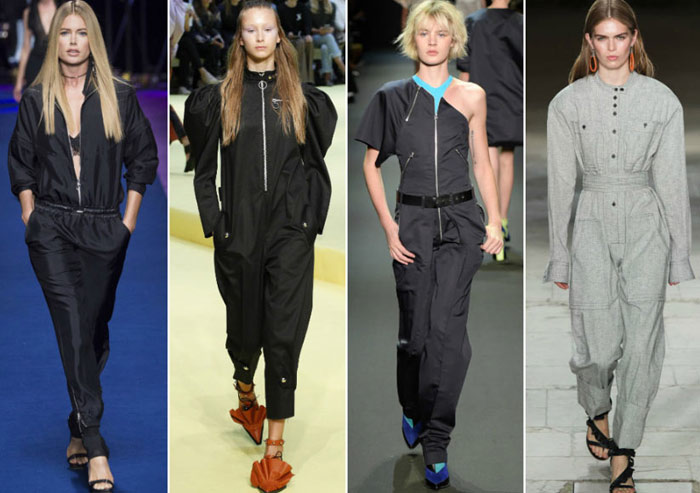 In the new season, almost all overalls resemble work uniforms: dense fabrics, a minimum of decoration, and strict colors. Frankly speaking, all those short overalls that remind bodywear in style are boring already, so we are very happy to see a new trend. Work overalls should be worn with rough boots, sneakers, sandals or high heels.
Pleating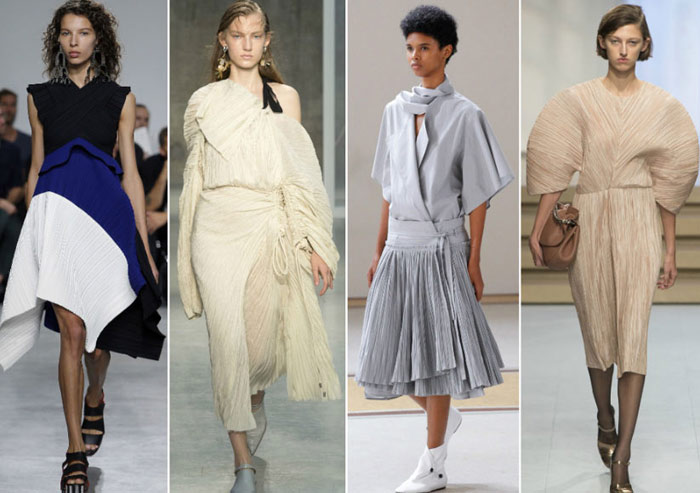 Last year, skirts in large folds made of metallized fabrics were popular, but then the designers have finally got interested in small details. Shirts, skirts and dresses are now covered with the finest folds, which make the images reminiscent of Japanese origami.