Lily Allen and her sister Sarah Owen's fashion rental shop Lucy in Disguise, operating since last fall, will soon be unveiling Allen's new fashion line. While preparing for her forthcoming wedding, the singer – having her sister as well as Kim Jones' sister Nadia Jones at her side – works hard on her new fashion concept.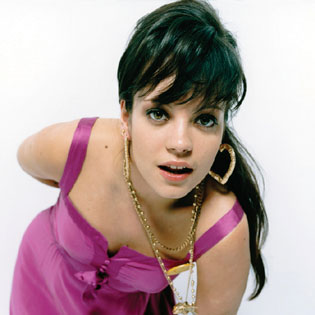 The idea is to lay hands on some beautiful vintage pieces of clothing and weave into them creative details of their own, producing unique feature dresses. Vogue UK recounts that the dresses will bear history-honored names of people and places, citing as examples "Capone, a Thirties-inspired black sequinned dress, and Fortnums, a Forties-style tea dress."
We will be able to appreciate the collection around June. Apart from Allen's London boutique it will come up at Harvey Nichols and then at 70 stores all over the globe. Prices are reported to be within £95 to £350 range. Allen herself on the Lily Allen: Riches to Rags Channel 4 documentary that was set up after the opening of the shop may enlarge on her upcoming line.
Source of the image: Lilyallenfans.