Karl Lagerfeld is teaming up with a legendary Japanese brand Tokidoki for limited collection of figurines of Karl Lagerfeld. Karl Lagerfeld is known for his passion for unparalleled, exotic and often controversial Japanese art. That's why he jumped at the prospect of being a model for Tokidoki toys.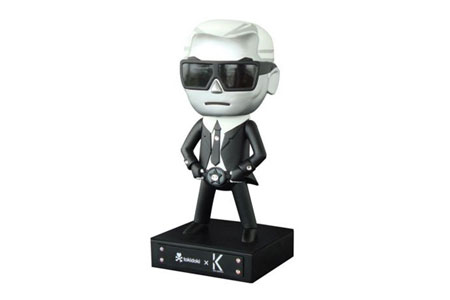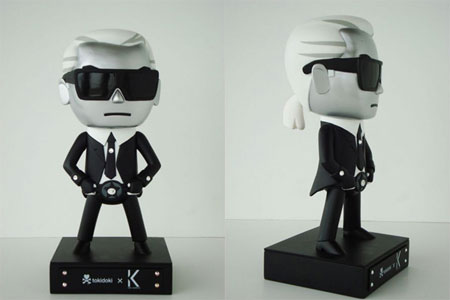 Tokidoki brand (meaning "sometimes" in Japanese) sprang to life in 2005. The founder, an artist named Simone Legno, was inspired by Japanese culture into making vinyl toys, clothes, shoes, jewelry and accessories that became part of Simone's Japanese world.
In their collaboration on MINI KARL, Karl Lagerfeld and Tokidoki successfully fused together Lagerfeld's edgy fashion collections with a playful, magic and somewhat shocking Simone Legno's sense of style.
MINI KARL is a 10 inch rhinestone-studded toy in black, white or metallic colors.
Source of the images: streething.com.