Not everything goes well in John Galliano's fashion kingdom. At first, the designer was fired from the position of Dior creative director (after being accused of making anti-Semitic remarks), and then he was also deprived of the Legion of Honor award.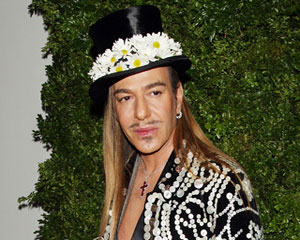 For John, who is not known as an even-tempered person, the "boiling point" has come: the disgraced fashion designer got tired of constant attacks and decided to defend himself.
The first thing John Galliano did was filing a lawsuit against his former employer, the Dior Fashion House. The reason for appealing to the court was violation of the designer's labor contract. The amount of the suit reached 15 million euros (about 18.8 million U.S. dollars).
The details of the case are not yet known, but the date when Galliano will meet his "offenders" in court has already been announced – February 4, 2013.