Preparing a new pre-fall 2012 collection, the Italian designer Giorgio Armani did not invent anything new and used the still popular idea of transforming men's style and including such items in women's wardrobe.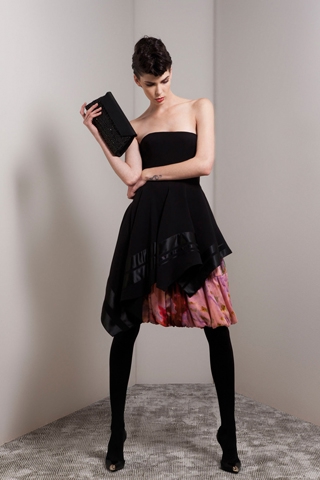 Another attempt to reconsider men's style, presented in the pre-2012 collection by Giorgio Armani, was absolutely successful. Androgynous ensembles seem to be both extremely stylish and totally realistic, and are designed not only for the catwalk, but for real everyday wardrobe as well.
At first sight, the color palette of the pre-fall collection is restrained. Practical dark shades of black and charcoal gray are interspersed with the "flashes" of bright, almost neon shades of orange, red and fuchsia (a kind of reference to the Armani haute couture collection, presented in July 2011).