It's an open question yet whether the new Fendi show to take place in the capital of South Korea on June 2 will be canceled altogether or just truncated severely to almost half its size… The negotiations are still in progress.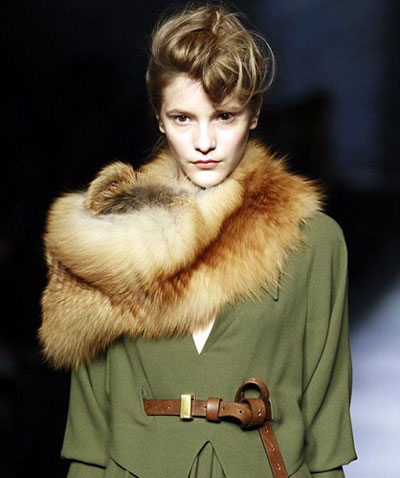 Seoul's government, reacting to multiple complaints from animal rights groups and negative comments by Internet bloggers, approached Fendi with a demand to purge the firm's fall/winter collection of all items made from fur. That would mean that out of 40 exhibits planned for the show 20 may be left out.
Fendi had arranged to hold the show on a floating island, a landmark recently built on the river Han. The city government spokesman announced last week that they can't allow for "such a controversial thing to be staged at a public property," AFP reports.
According to the Italian fashion house information, the authorities warned them that the whole show would be banned should they refuse to remove the offending items.
Taking in consideration several months of preparing the event in close cooperation with the city officials Michael Burke, the firm's CEO, said that giving such a short notice is surprising and "difficult to understand." The Italian house entered into fresh negotiations with the authorities of Seoul trying to make them give their consent for the show in the whole.
The city officials confirmed that they are in the middle of negotiations and the event hasn't been officially canceled. As AFP had it from a city representative, the authorities are not sure how to handle the arrangements for a fashion show since they haven't held one on the city area so far.
Over a thousand guests are expected to turn up for the show, among them prominent figures in fashion, Korean and world celebrities, media from different countries.
Source of the image: Dailymail.