Fatkini is a bikini for overweight women. It turns out that overweight ladies also want to wear a bikini. This is eloquently demonstrated by the incredible sales of the fatkini.
Who invented fatkini? Fashion blogger Gabi Gregg introduced the term last year. Fatkini is a separate swimwear for plus size women, who are ashamed of wearing open swimwear on the beach. It is designed to help plump ladies gain more self-confidence and not to be ashamed of their figure.
Gabi Gregg specializes in fashion for overweight girls. She herself is quite a plus size woman. Thus she is quite an authority in the world of fashion for plus-size girls.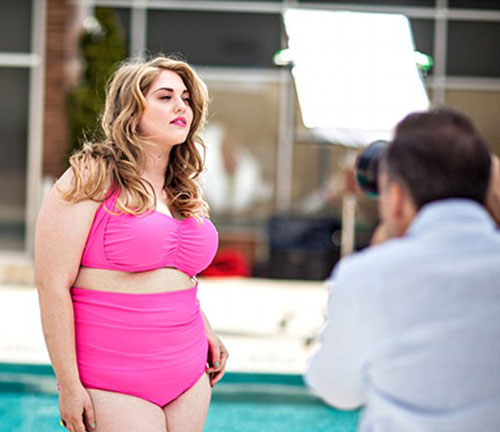 Perhaps that is why she was invited to collaborate with Swimsuits for All to create a trendy swimsuit for overweight women. The collaboration resulted in a new fatkini. The most popular models include a neon fatkini and a swimsuit with a "galaxy" print.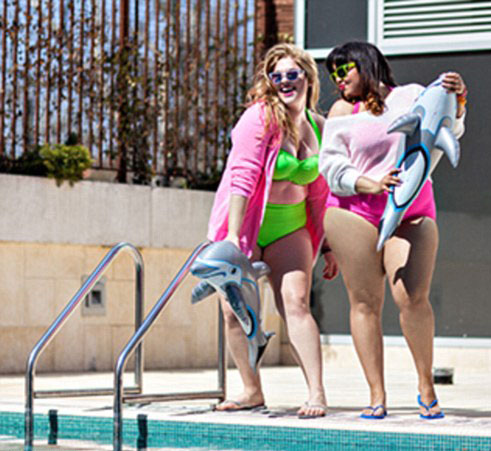 It is noteworthy that the fatkini designed by Gabi went on sale on May 15 and was sold out in a matter of an hour. The new swimwear was not enough even for those, who had ordered it by 9 am on May 15. The fans of the plump blogger were very disappointed. And it is still unknown when they will receive their orders because the appearance of the product on the market was announced three months ago. In general, on the one hand, plus size ladies are pleased to have the new product designed, but on the other hand, they are upset because of its not being available.