An engagement ring is (hopefully) a one-time purchase of considerable expense. It is something that will be worn every day on a prominent part of the body that is in perpetual motion. Consequently, an engagement ring will attract an inordinate amount of attention so it is worth investing the time and money in selecting the right ring as it is a lifelong decision.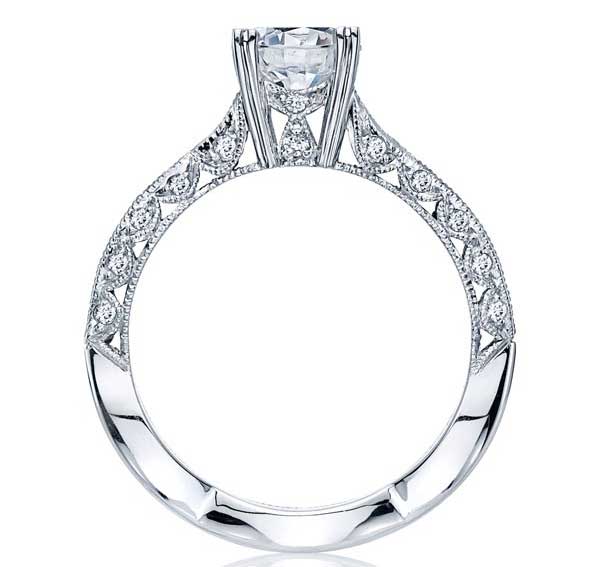 Given that Proposal Day is just around the corner (20th March) and is seen as an opportune time for couples to pop the big question, it is about time you started to educate yourself about some of the basics of engagement rings and what to look out for when in the market for one.
Never has it been easier to achieve a good deal or educate yourself about engagement rings than today. The Internet has increase competition greatly and there are numerous online sites that are both educational and offer a comprehensive range of stock. Feel free to browse at your leisure without the pressure of a salesperson. Even if you decide to buy from a store at least you should have a good idea of where you stand before entering.
The fact is that the range of engagements rings available today is nothing short of staggering and depending on your budget can be almost overwhelming. However, if you take your time, do your homework, and don't rush the purchasing decision, there is no reason why you won't find the ring of your dreams for the price of your dreams.
These days most companies, as well as having a range of rings in stock give customers the opportunity of designing their own ring. In any decision pertaining to an engagement ring, it all starts with the diamond. The shape of a diamond and where it fits into the scheme of the 4 Cs – Cut, Clarity, Color, and Carat weight are what determines its value. Note that shape and cut are two completely different concepts.
There has been a growing trend that has flowed on from celebrities toward natural fancy color diamond engagement rings. The colors of these diamonds run the gamut of the kaleidoscope and stones can run into the millions of dollars. However, colored diamonds are a very specialized area and requires a different type of knowledge.
Prices of similar diamonds may vary greatly so make sure to shop around, although price is not everything. Make sure though that you are dealing with a party you can trust, one that is reputable and offers customer support.
Once you have selected a stone, it is matter of selecting the setting and size. The process is quick, simple, and size can always be easily adjusted if it doesn't fit correctly.
If you would prefer to buy a ready designer's engagement ring, there are prominent and respected engagement ring manufacturers such as Simon G. Jewelry and Tacori that have been in business for a number of years and offer a diverse range of quality offerings.
For example, the Simon G TR192 engagement ring is an 18 karat white gold 5 row pave engagement ring that can be ordered to accommodate virtually any shape or size diamond.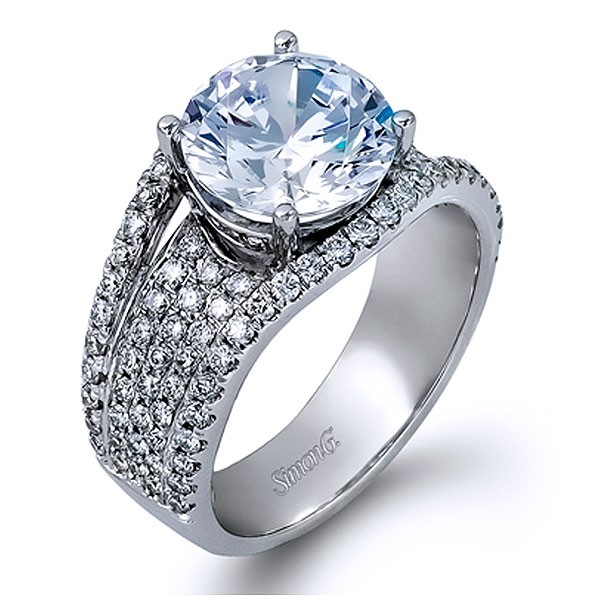 The Tacori rings have a huge following and are known for their classical style. Take the Tacori HT2607PR engagement ring that can also be ordered to accommodate virtually any shape or size diamond. Its classical beauty is sure to make someone very happy.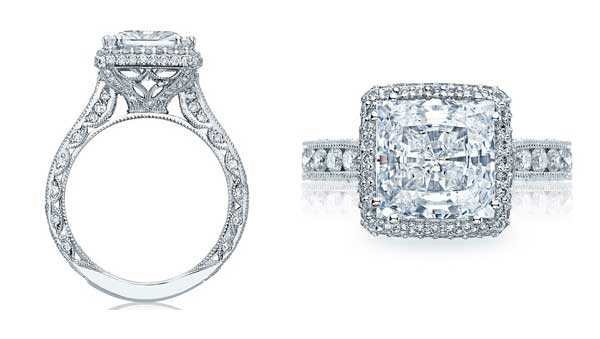 Both these jewelers have an extensive range of offerings and you can buy their stock secure in the knowledge that you are buying a quality product from an established manufacturer.