Lara Stone seems to be perfectly fitted into the fresh outburst of black and white decadence which is the DSquared2 Fall Winter 2009 2010 Ad Campaign. The splash of photographs are done by Mert and Marcus in uncompromisingly contrasted night-and-the-lights fashion; three young men and a young woman express the excesses of glamour or – if you care to look at it that way – simply emptiness.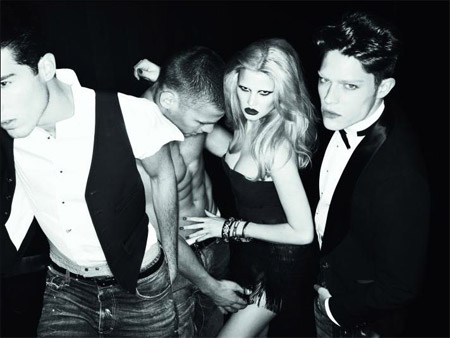 These images bristling with the city crawlers' after-gala mood state clearly that DSquared2 is always on their toes to cater for the young and wealthy who are squeezing the city out for every bit of entertainment it has to offer.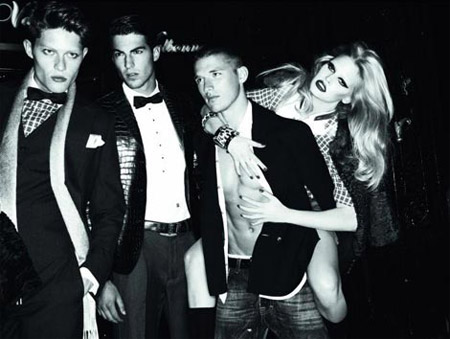 Dress DSquared2 Fall Winter 2009 2010 fashion to strike that pose or build on it with your personality.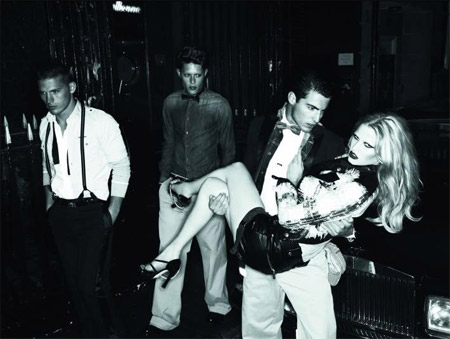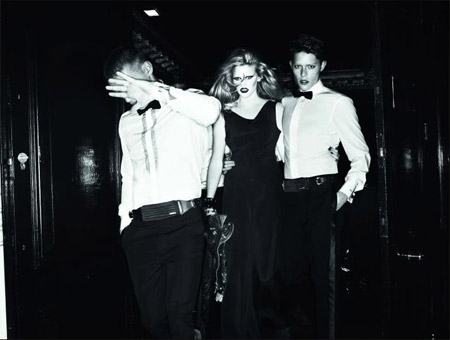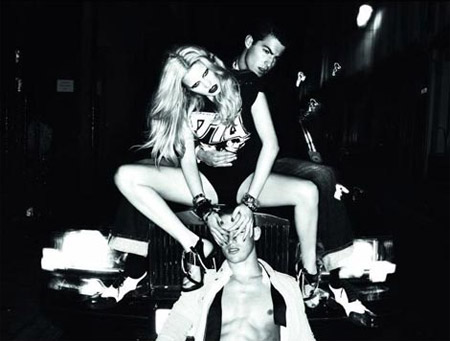 Source of the images: stylefrizz.com.