Dita Von Teese is not the one to underestimate the importance of sleep. So thinking of a necessary thing to design for Moschino she hit upon a sleep eye mask.
Her travels place her in dire need of a mask, she says, "and as always, I believe that you can add glamour to any useful item."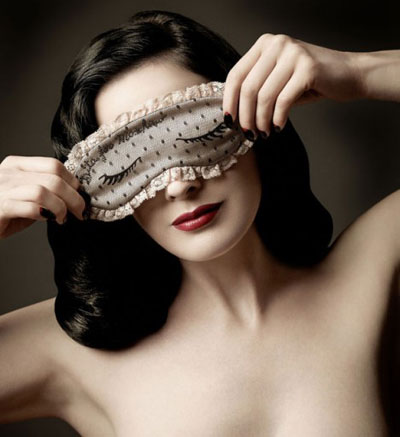 Dita's eye mask is made of pink silk-satin, the glamour part provided by a spotted lace overlay and a cute drawing of closed eyes really inspiring a picture of a restful slumber.
Dita is pleased enough with it to have 'Dita for Moschino' written in rhinestones along the edge. An equally cool matching case is included.
The limited edition eyemask is currently available and is sold exclusively on www.moschino.com for $130.
Source of the image: Luxuo.com.