Van Cleef and Arpels filed a lawsuit in 2007, but at that point the trial was expected to get delayed for a number of years. Heidi Klum's partners were not impressed with such scenario and thus the collection was released as scheduled. However, the court recently announced its verdict, according to which the collection production has to be stopped and Van Cleef and Arpels are to receive $25000 for moral damages.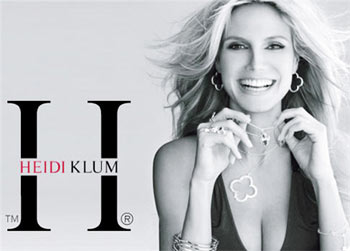 Heidi Klum herself commented in Los Angeles Times that she will tie ends with jewelry design regardless of the fact that she greatly enjoys it. In addition she noted that she is currently going through some hard times but she realizes that she lives in the world where big companies with thousands of lawyers go after smaller companies to get them out of the market.
Heidi Klum presented her collection Mouaward in 2005. Clover was chosen as the main theme of the collection; unfortunately, the fight between Heidi and Van Cleef and Arpels started because of the theme, as the famous French jewelry house often uses clover in its designs. Between 2005 and 2009 Mouaward by Heidi Klum released over 600 jewelry designs (prices vary between $30 and $5000)
As for now, it is hard to say how long Mouaward's designs will be available on the market, but the lucky owners who have something even as little as a simple ring can turn out to posses a real collector's item.
Heidi Klum Mouaward Collection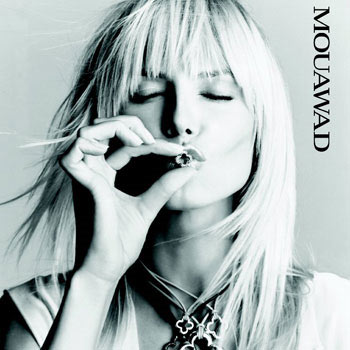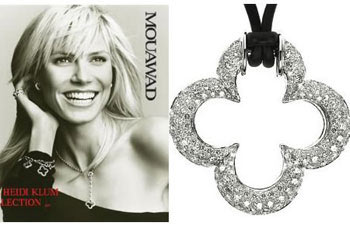 Van Cleef and Arpels Jewelry Collection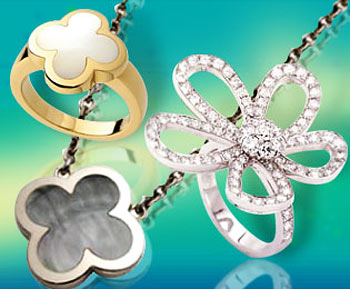 Source of the images: fashiony.ru.