Gucci and the Recording Academy have decided to commemorate their partnership by launching a collection of i-Gucci Grammy wristwatches. They carry a special tag on the double-layout digital display as a reminder of the collaboration. Also the rubber straps – either white or black depending on your choice of the model – are decorated with the Gucci and Grammy logos.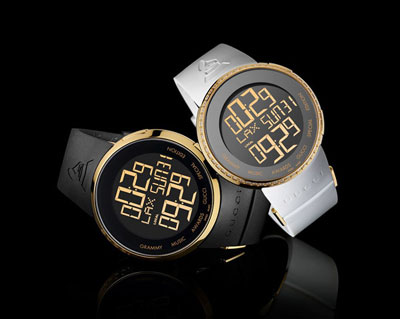 The i-Gucci has been made encased in new PVD stainless steel. The yellow timepieces come in a version studded with 55 diamonds of 1.37 carats all and a cheaper version sans diamonds. Besides, a large 44 millimeter version and a smaller 30 mm one are available.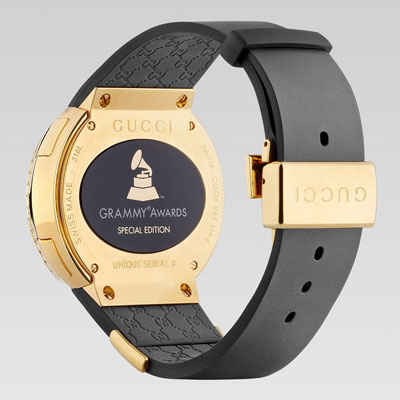 The watches, a special edition, were designed by Creative Director Frida Giannini. They are to be had for $7,900; the diamond-less ones go for $1,345.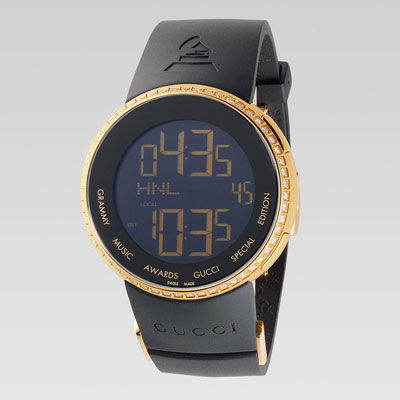 Source of the image: Wristwatchhaven.