With their BabyGraff line Graff managed to turn out an impressive array of watches that are A) beautiful and stylish without killing the classic simplicity of timepieces, B) charming and versatile in their use of precious stones and metals and C) cool and intrinsically feminine.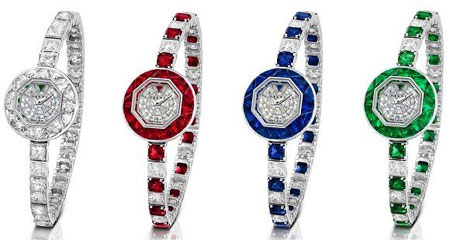 There is a variety of styles each with a different accentuation on emeralds, sapphires, diamonds, or a diamond-ruby combination. Swiss quartz propels dauphine style hands that travel along a flange ring crowned by a triangular gem that serves as the 12-o'clock marker. The BabyGraff overall design is meticulously delicate with the white-gold narrow case (only 21mm wide) and thin bracelets or straps. Lizard skin or stingray straps are made to be a perfect match for all styles, but it is the bracelets that add true beauty and luxury to the design – they are done in precious stones in exquisite interplay with the case and dial patterns.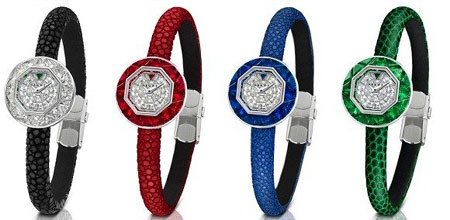 As an additional connoisseur's touch Graff enhanced the design by using stones with different cuts – trapeze, trilliant, baguette, princess, you name it. There is no word on pricing or the launching dates, but BabyGraffs are expected to be out soon and they are definitely worth keeping a lookout for.
Source of the image: Luxist.