adidas and Stella McCartney's SS 2012 sport collection bears a closer look – and then invites more close ones, especially when we come to the swim and surf line. The eminent designer brought forth a collection that achieves new heights in combining traditional sports silhouettes, purely feminine grace and distinguishing features.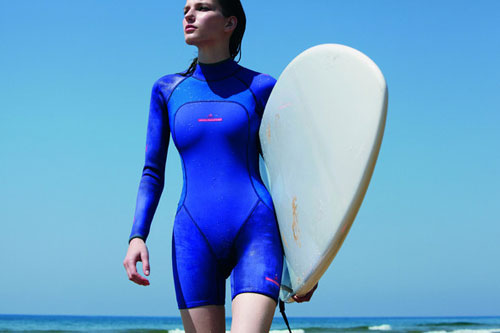 You've already seen some of these items in one of our previous articles 'adidas by Stella McCartney SS 2012', but that doesn't mean we don't want more!
A strikingly feminine piece – and done in a bold blue – is Stella McCartney Women's Swim Wetsuit. The beautiful piece is done with consideration for functionality with two layers, wraparound neck and bonded inner seams. A full zip and a puller tape make the tight-fitting suit easy to put on and take off. It's just perfect for female surfers! With this design Stella McCartney makes it clear: yes, a woman can surf with comfort and, yes, she can be sexy at the same time!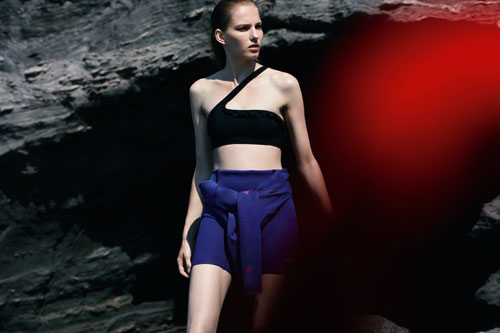 Women's Swim Wetshirt is made from a quick-drying material and boasts a UVP 50+ sun protection. It also has a zip and a puller tape on the back.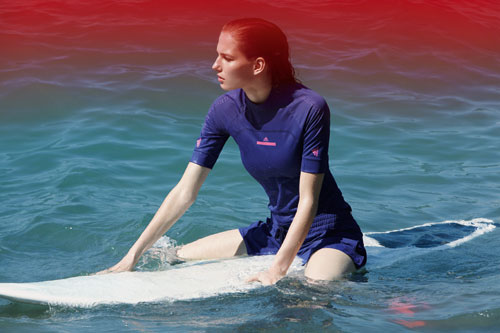 Women's Aeshna Watershoes made from a single piece of tin blue neoprene provide a breathing mesh and water drainage. The watershoes are also available in Lucid Red.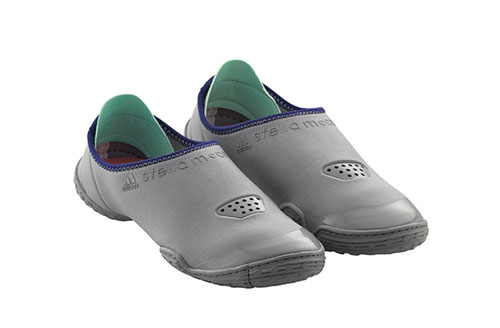 Swim Performance Suit has been designed with especial attention to comfort without taking the edge off femininity, but for the sheer sexiness it loses to Women's Swimsuit adorned with laser-cut frills.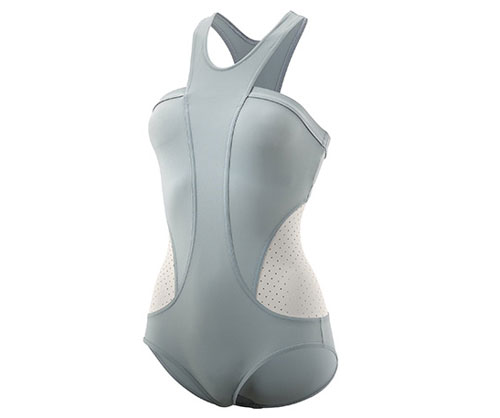 Quick-drying Watershorts make a perfect beach combo with a nicely loose Pull-on Hoodie, a bit exaggerated at the armholes and the neck opening.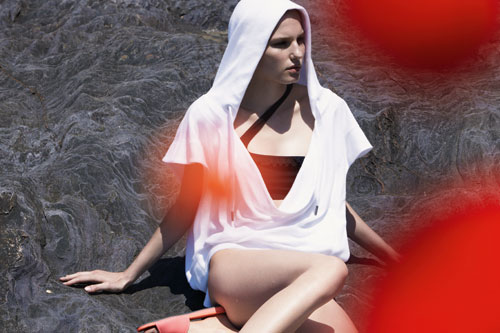 The Beach Bag that looks sturdy and seasacky takes care of your belongings.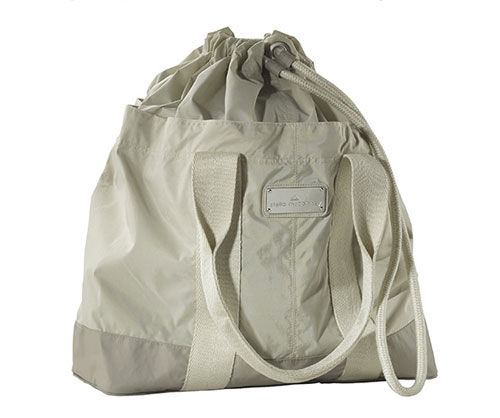 Swim tops, swim board shorts, swim pants and bikini parts make the collection complete, giving unobtrusively but devastatingly graceful lines to your water sportspells.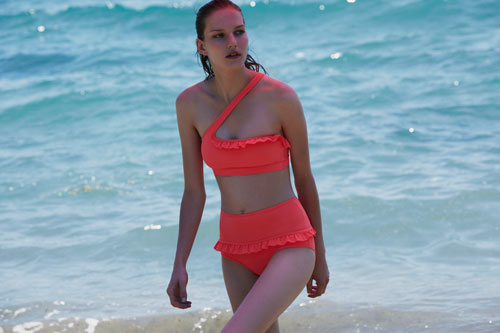 The video below shoes all the stylish and functional pieces from adidas and Stella McCartney's Swim and Surf line: