We, girls, always want to be beautiful. At home, at work, and on the treadmill. Moreover, many are hesitant about going the gym out of fear to seem unattractive or look funny. Don't be. You can look wonderful even when you are sweating. Especially if you do it in a properly selected outfit. The items from the list below will definitely compliment any body shape.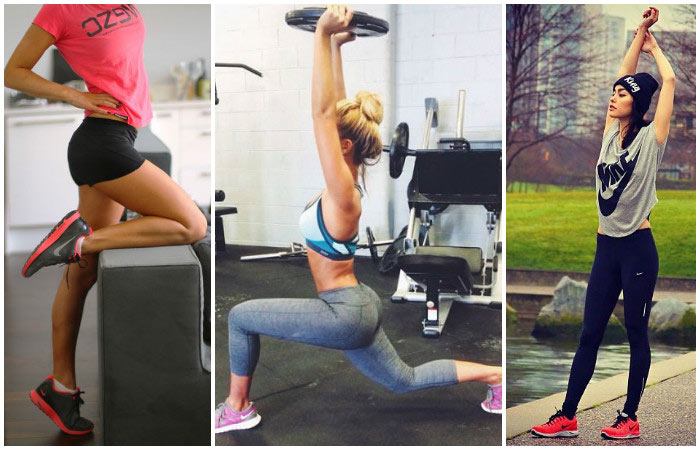 Choosing clothes for workouts is not so simple. Of course, first and foremost, it should be comfortable. However, the aesthetic component for many of us is no less important. After all, a pleasant reflection in the mirror is uplifting and a great motivator for working out.
1. Avoid bright prints on the "problem" areas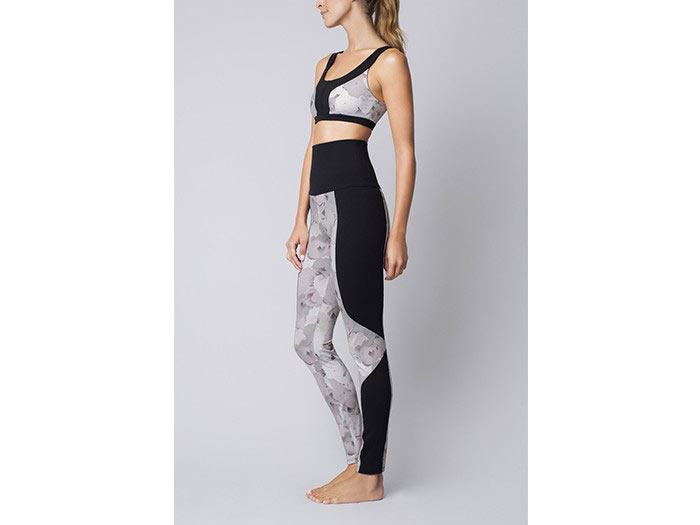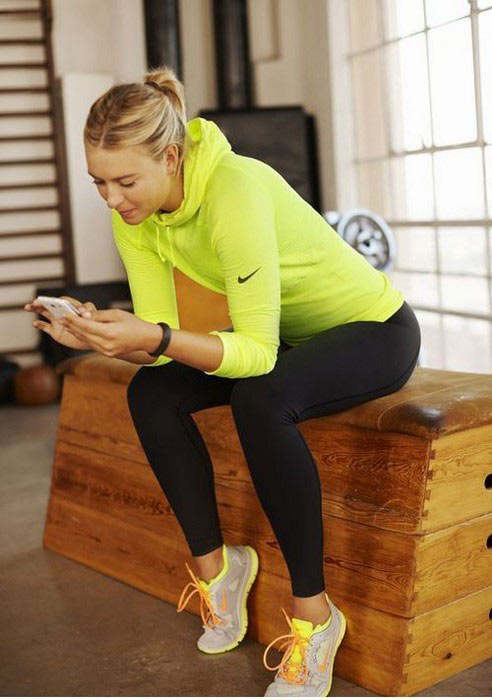 Some go to the gym or for a run with the first rays of the sun to keep fit, and others do it for correction. Most of us fall into the latter category. Unusual shapes and bright patterns may well lift your mood and even motivate. However, avoid wearing them on "problem" areas. For example, if you are still not 100% happy with your thighs – dark-colored leggings will help to look slimmer. In addition, you can emphasize your breasts with a bright top.
2. Want to look slimmer? Choose spandex!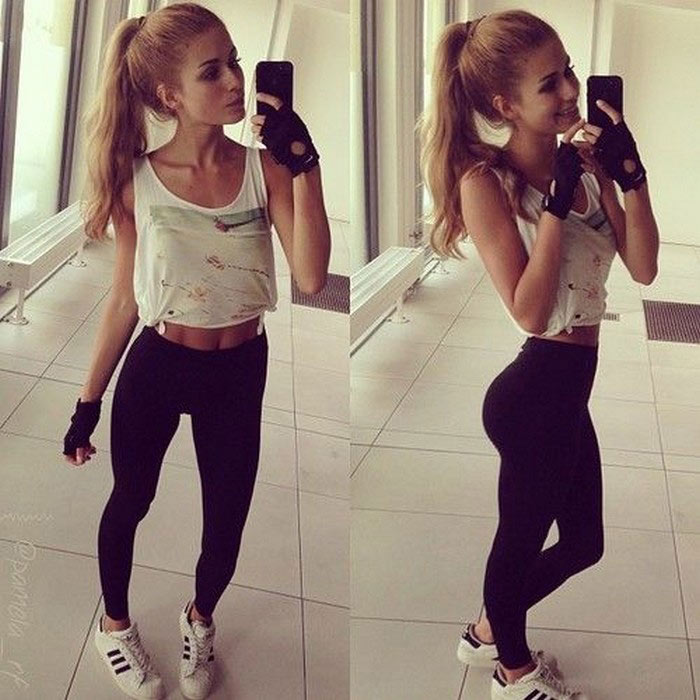 Many women are shy to wear sports leggings, thinking that they will reveal much more than you need. However, some leggings, on the contrary, will help you to look slimmer. Choose a dark model with a high content of spandex – they are so tight and fit that they are able produce a slimming effect, allowing your body to breathe at the same time. In addition, nothing motivates better than a pleasant reflection in the mirror.
3. The right top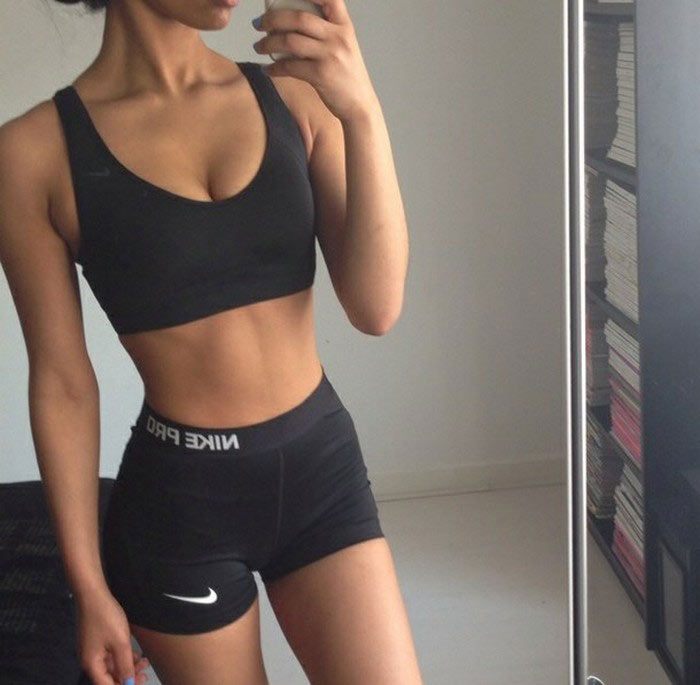 Don't work out without a sports top or bra. Especially it concerns women with large breasts. Note that both coaches and mammologists warn ladies with seductive forms against wearing push-up bras while working out. Perhaps you will look impressive, but you risk getting stretch marks or even worse. A good choice for you will be a tight-fitting sporty top. If it doesn't look very appealing to you, just put a cool cropped T-shirt or a loose top with a deep cut over it.
4. Shaping buttocks and thighs with the help of…seams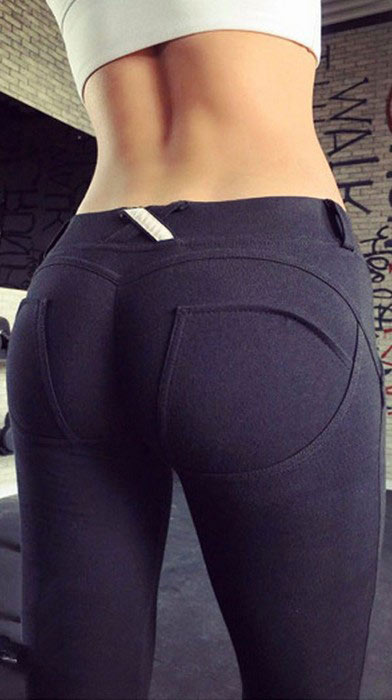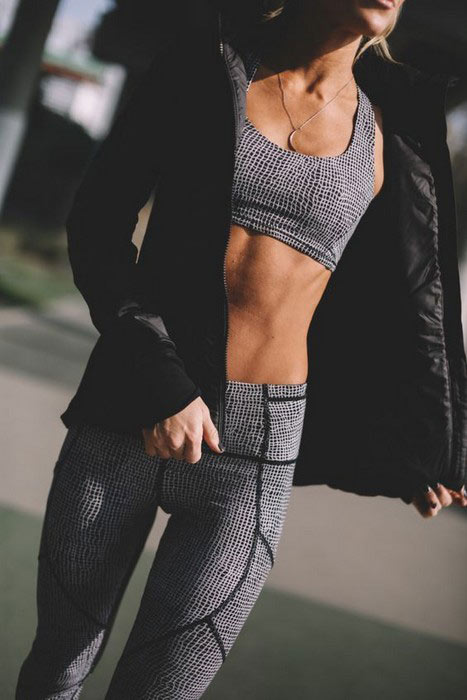 Have no patience to wait for desired shape to "grow" as a result of intense training? Well, while you're in the process, you can use a little trick – choose proper seams on the leggings. Pick the items with a pronounced rim around the desired areas. It looks impressive. However, you should keep working out.
5. Concealing the tummy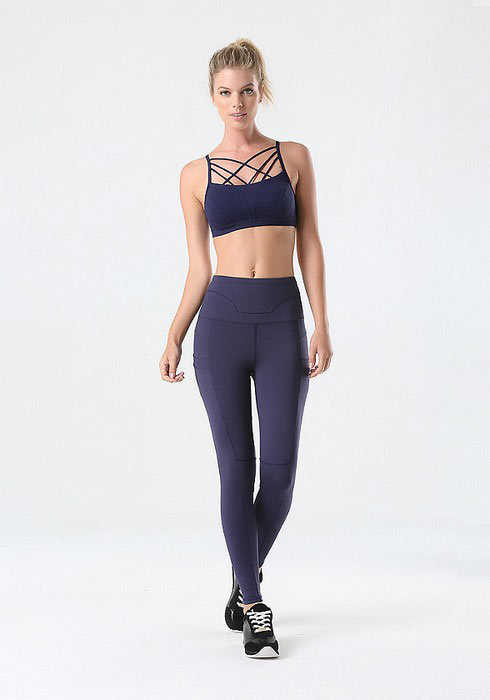 Dreaming about a six-pack, but the reality is slightly different? Then choose high-waist leggings. They not only hide the tummy, but will also make the waist visually thinner. Beautiful, isn't it?
6. If you are short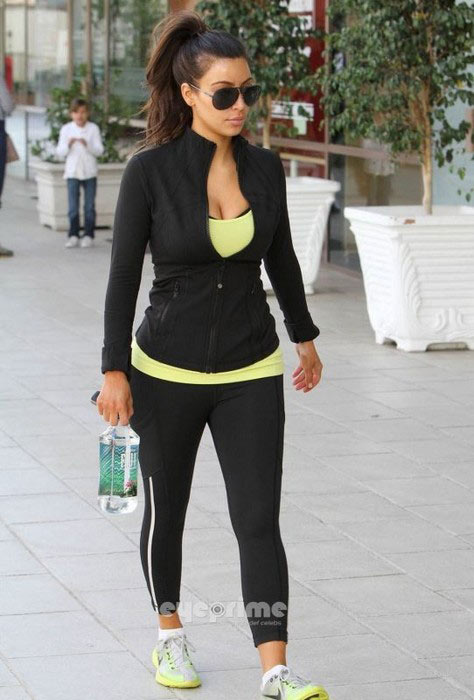 … avoid ¾-length leggings. Cropped leggings can simply "cut down" your figure, making your legs look shorter and the whole body – rounder. Standard (full-length) leggings will look much better. Especially in combination with a high waist.
7. Small breasts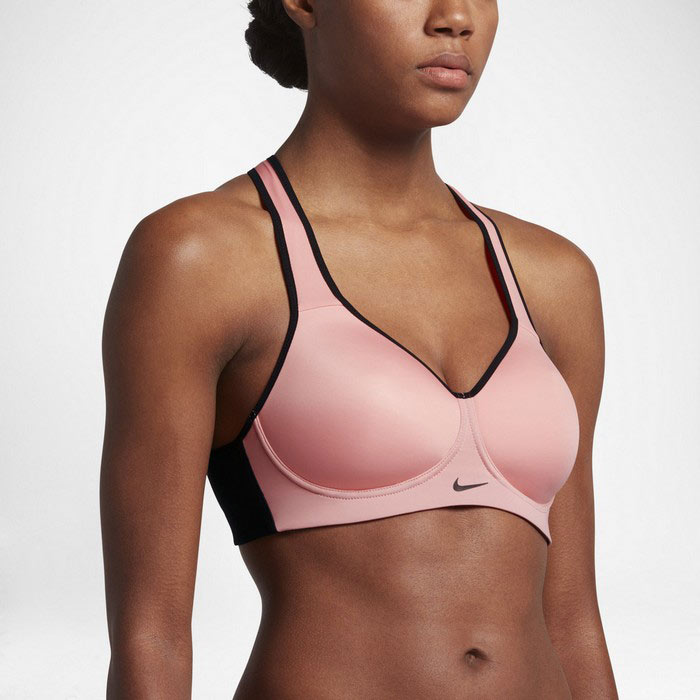 … also need support. Of a sports bra, of course. In addition, ladies with modest shapes can wear the beloved (by many) push-up bras even during a workout. Models with support and small pads will keep your breasts in place and accentuate them beautifully.
8. Motivation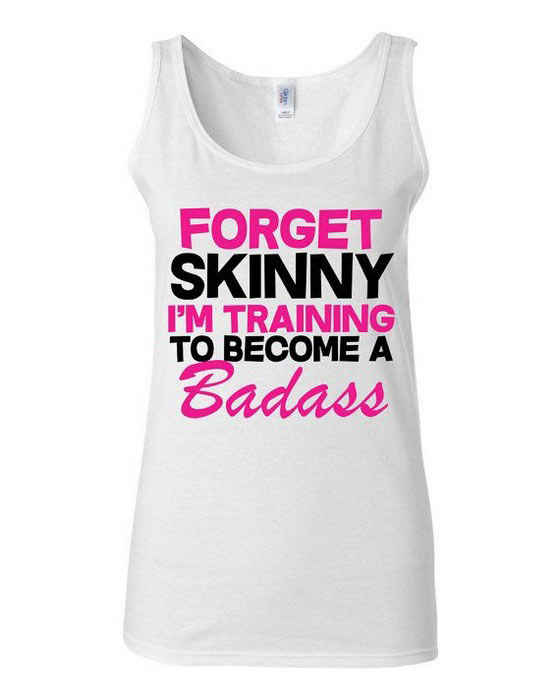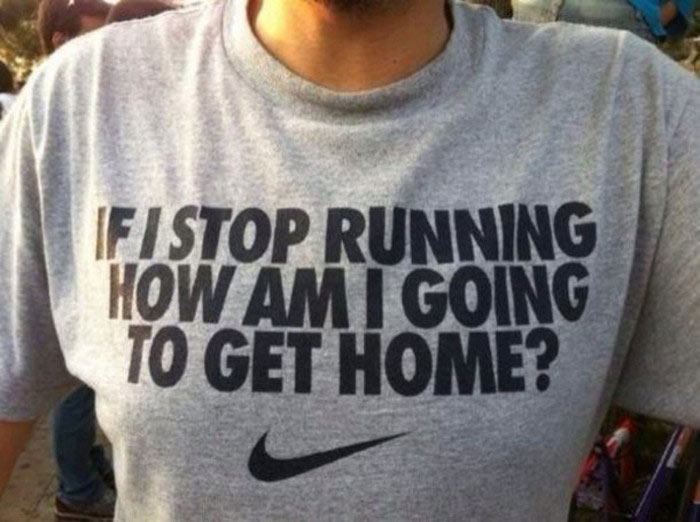 The best motivation will be your own reflection in the mirror. However, T-shirts with encouraging inscriptions also vitalize you for an intense workout, lifting your spirits.