While summer is approaching fast, our thoughts naturally turn to swimsuits – they always present a challenge more than any other kind of clothes, don't they? Will the body be looking as perfect when scantily clad as it does in spring outfits?
The thought flashes through the mind that maybe healthy eating and regular workouts weren't quite sufficient to sport a stunning bod on the beach so that not only males, but females will be goggling with envy in their eyes? Well, whatever other factors, there are always some little tricks to help you be more sure of the effect you create. Let's see how you should set about gaining the hottest of looks.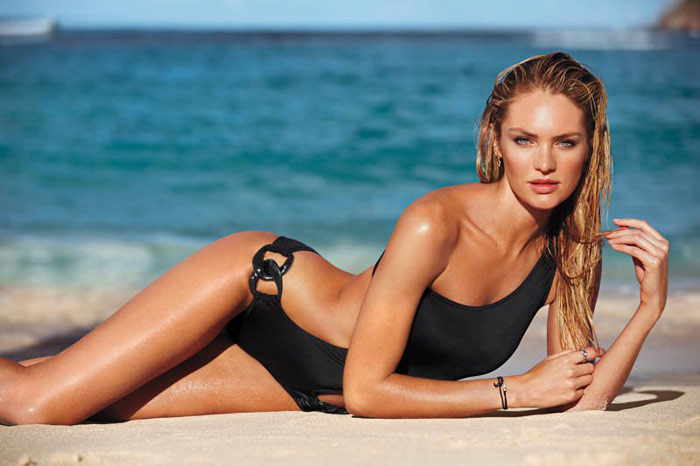 1. Get the right size swimsuit
The greatest secret of the beach bod is the swimsuit that is an excellent fit! A beach top should generally be a size or two smaller than your everyday bra, but don't be tempted to get a tighter-fitting one. The bulges may look rather less attractive than you assume, but what you will certainly get is discomfort. Besides, the top will be chafing, and you can easily end up with red weals on your body. So, think twice about squeezing up your breasts until they tend to go over the top. Numbers may be ignored but fitness will be noticed.
2. Accentuate the best parts
Talking about a perfect body, we know that nothing is actually perfect. On the beach you will have to keep most of your body uncovered, but that doesn't mean there are no ways of drawing attention to your most beautiful parts with a flourish leaving some others shaded and much to the back.
3. Use your knowledge of your body
Don't let fashion pull you on one side if you know better. You are the judge. Let everyone else wear the thinnest of strings, if you know that your best bet is a well-clothed two-piece suit or even one-piece, don't hesitate. If it's so far from what's in, search for a piece that has an uncommon shape or is otherwise decorated in an appealing fashion. Probably you will want to try some kinds you never wore before to see if they will be able to do the right thing by your stomach, or back, or tits. Maybe even involve a designer?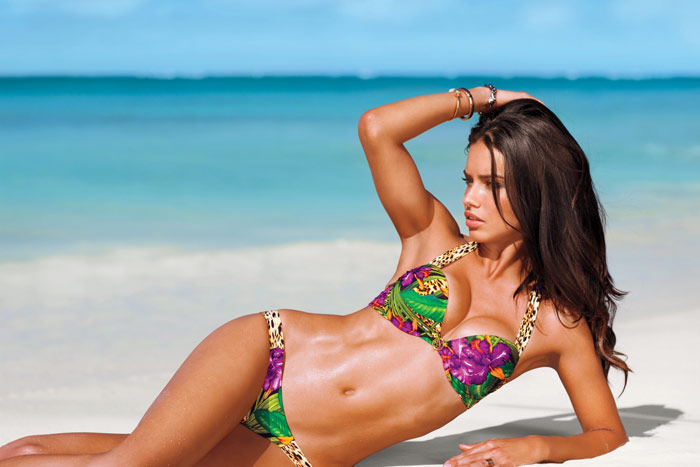 4. Find the right time for trying on
As you decide to purchase new beach wear, think about the time of day. The best trying-on time is early in the morning when you are not stuffed with food; a big meal with plenty of calories ought to exclude the summer shopping. You will feel more graceful and less analytical. If you get a slight tan it can also help you in your choice.
5. Don't start out too bright
Here's a good idea if you have a number of swimsuits to pick from! If stocked with various colored swimsuits, and your skin is on the pale side, don't wear your bright pieces first. Put on something neutral, darkish, say beige, and afterwards, as you will be collecting suntan on your skin, go for jazzier suits. This way you will achieve better harmony between the body and the swimsuit colors without accentuating the paleness over duly.
6. Use the web
The fastest way of searching through all the available designs and models will be the web. Why not have a choice of styles and colors ordered online and sent to you to try them on at home without hurry and at the time convenient for you. You will choose the best time of day for that, wee how they set off your skin hue and how your body feels in them. Send back what you don't like much and order another bunch.
7. Don't hurry over your choice
Make sure you have enough time when you're out on swimsuit hunting, try on everything that catches your eyes. Try some of those which you hate at first sight just in case you'll get an unexpected result. You mean to find the best ones, so that will be work. Let yourself go and leave any preconceived ideas behind. Don't go by the label too much, too – there are so many measurements that labels can be misleading. You may also want to buy top and bottom pieces of various sets, thus doing the best favor to your relevant parts. Improvise rather than rely on old trusted lore.
So, if you are in doubts and feeling stressed out before the event, forget it and get busy looking for your own marvelous swimsuit that will put you in the row of hot beach girls. It's also time for the pro swimsuit buyers to share their secrets with the rest of us!