Wedding is an extremely important event, especially for the fair sex. You have to look your best on this day. This, of course, requires a good wedding dress. We have gathered the loveliest samples of modern wedding dresses in our review.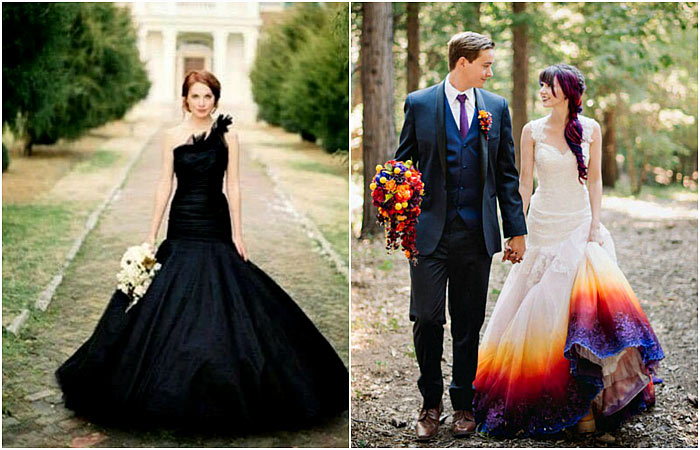 1. A bright touch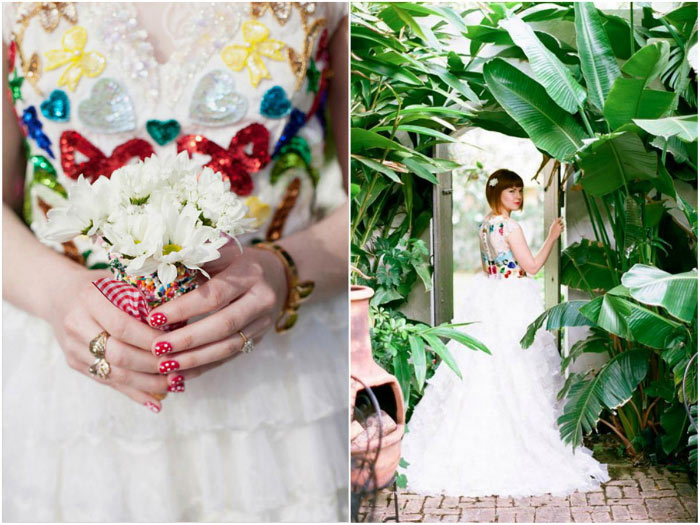 A classic wedding dress decorated with bright patterns of sequins will emphasize the bride's youth and flirtatious nature.
2. Retro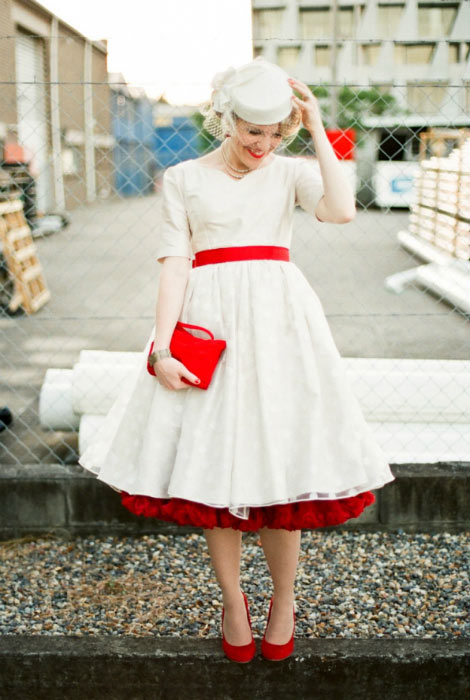 A white midi dress with a red belt and petticoat will create a feminine and at the same time daring image that will appeal to fans of the 60s' style and culture.
3. Bright splash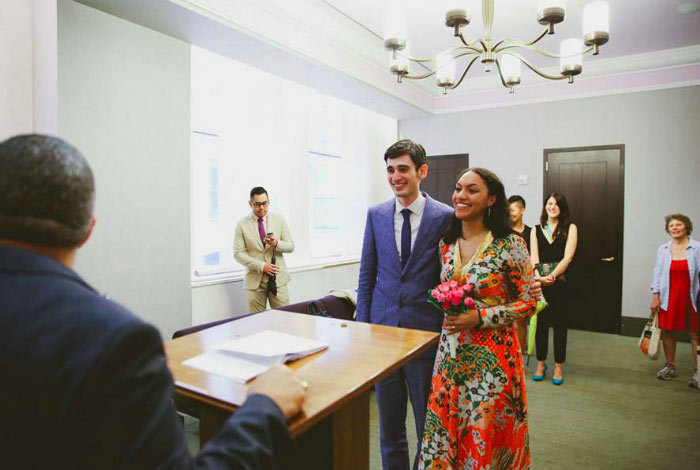 A modern wedding dress is not necessarily snow-white. A bright floor-length sundress will emphasize the bride's individuality and is perfect for wedding ceremonies.
4. Natural fabrics
A simple and elegant silk dress with a floral print is a perfect choice for boho style weddings.
5. Flower fantasy
A long bright wedding dress with a floral print and a voluminous skirt will make the bride's image unique.
6. Ombre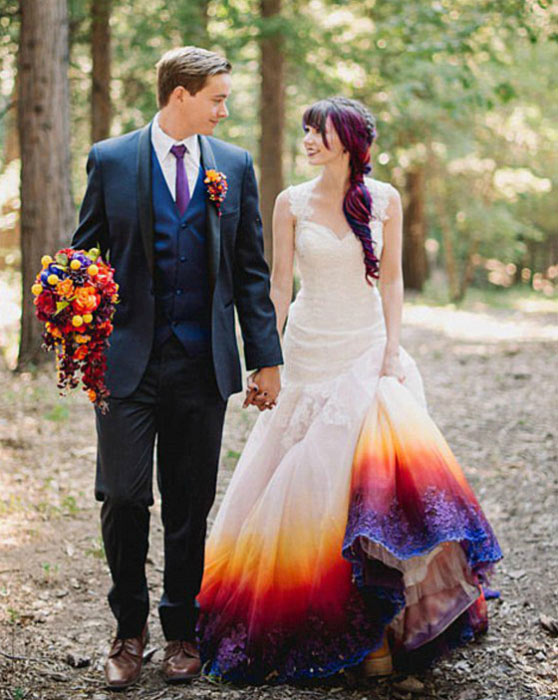 An Ombre style wedding dress is a stunning blend of the classic and the modern.
7. Pant suit instead of a wedding dress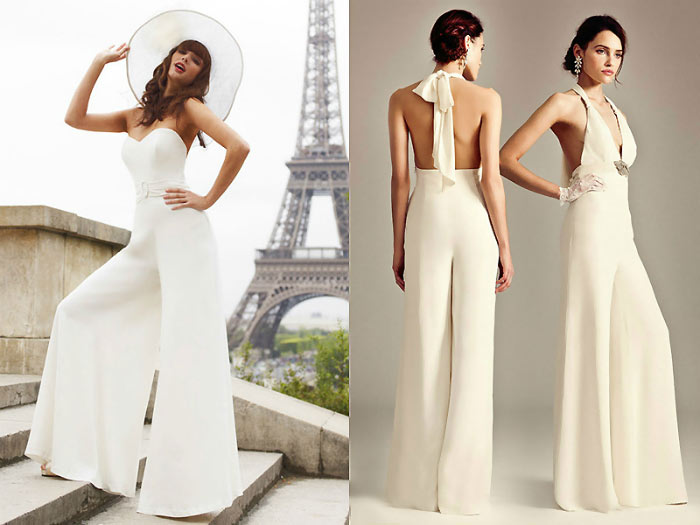 An elegant, refined light pant suit or a one-piecer is a great alternative to the traditional wedding dress.
8. Lace Wedding Gown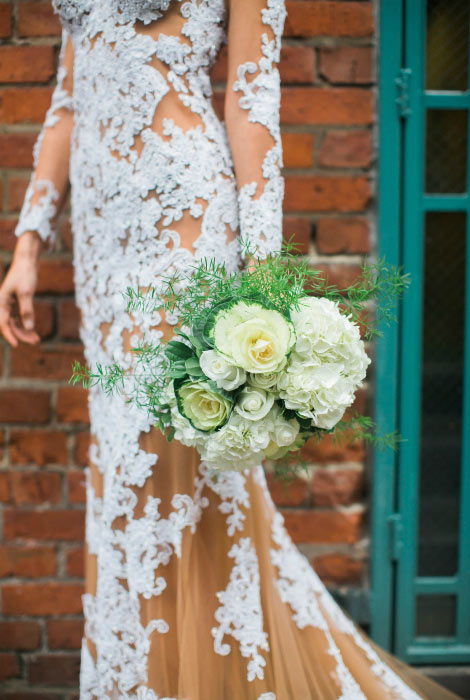 A long flesh-colored dress with inlays of white handmade lace will create a gentle, feminine and seductive image of the bride.
9. Black Wedding Dress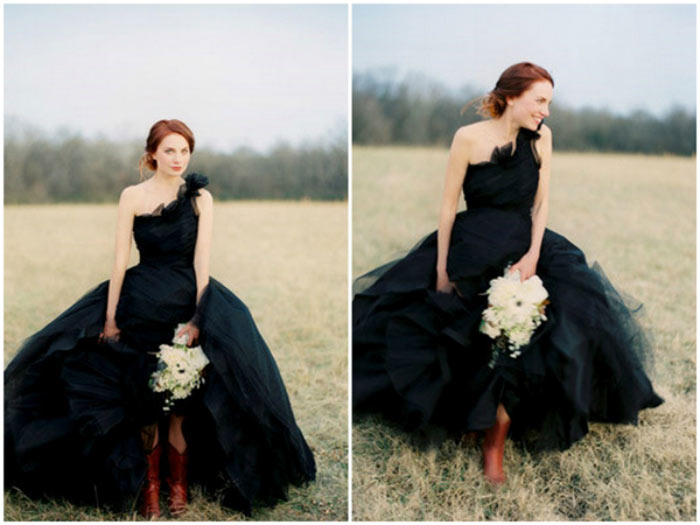 A long voluminous black wedding dress will suit an audacious bride who loves to be in the limelight and does not care about outsiders' opinions.
10. A coquette's outfit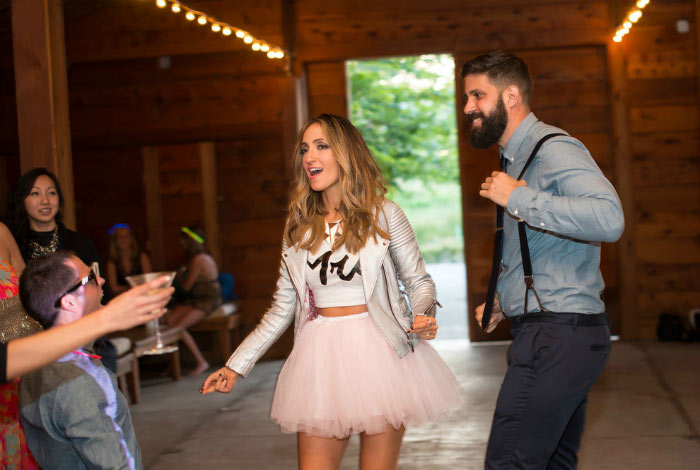 The bride and groom are the protagonists of the wedding ceremony, and their outfits are purely a matter of their personal taste. Modern brides increasingly refuse elaborate dresses in favor of original and even outrageous costumes.
11. Warm outfit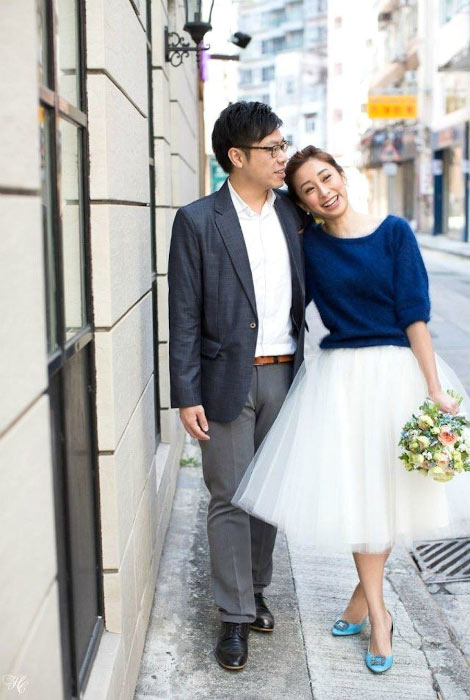 Those who are planning a wedding in the cold time of the year should pay attention to the combination of voluminous dresses or skirts with a contrasting woolen sweater.
12. Flower splendor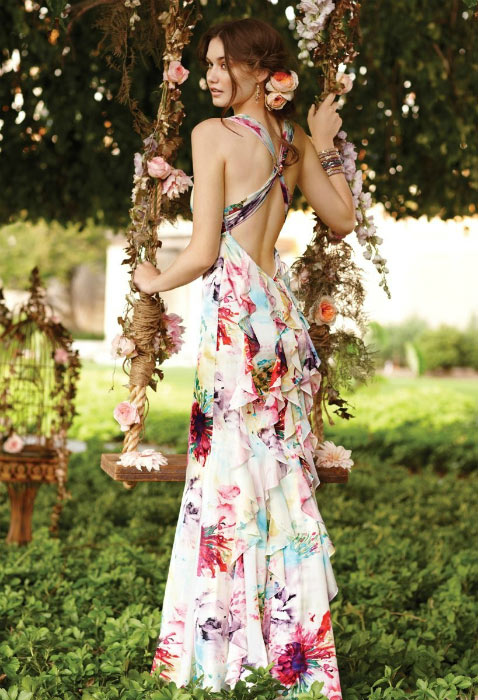 A charming floor-length dress with a floral print and an open back will help to create a naive and romantic image and is perfect for a wedding ceremony in the open air.
13. Thin plait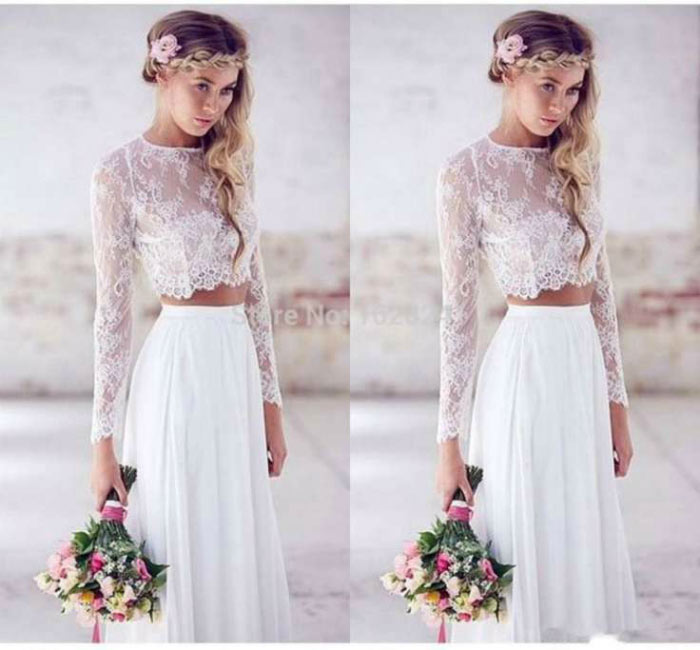 A snow-white top of a thin semi-transparent lace in combination with a long skirt is one of the modern trends in wedding fashion.
14. Gold scales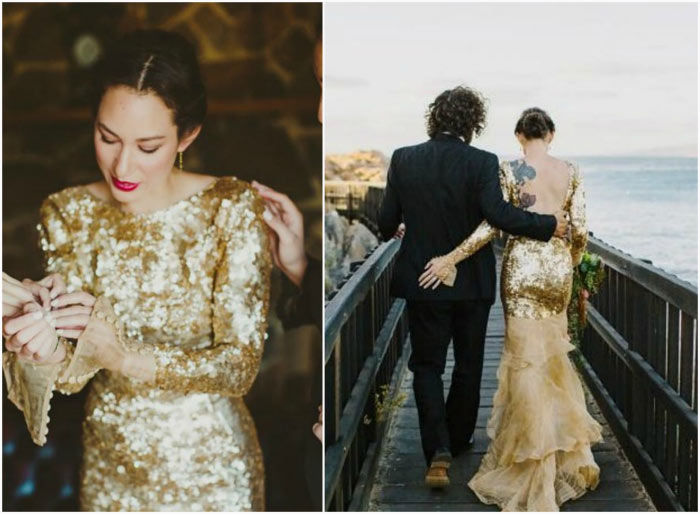 A long dress, embroidered with large gold sequins will appeal to the brides who love glamor and luxury.
15. Loud red
A red cocktail dress is the choice of a femme fatale who loves catching admiring glances.
16. Emerald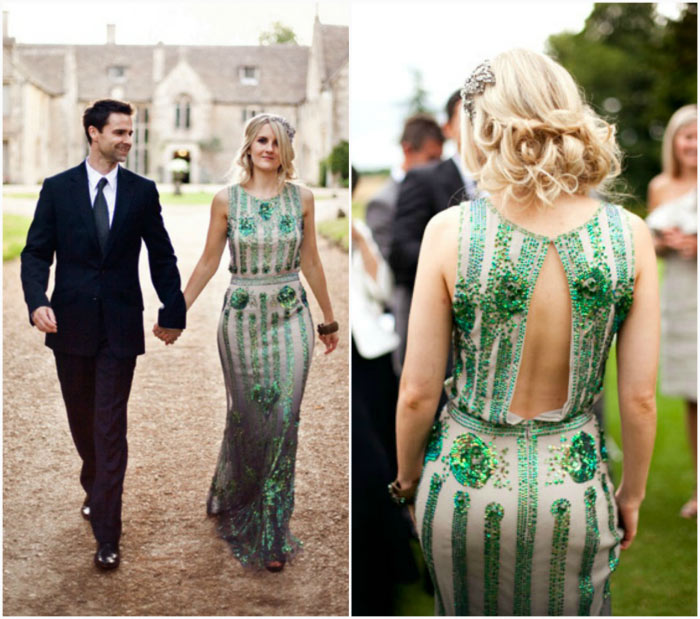 An original wedding dress, embroidered with emerald sequins is a great way to emphasize your individuality.
17. Casual
A short light dress and sneakers will emphasize the bride's character and her finely cut body.