We have often written about flaking of face skin, but the questions still remain, and the main of them is "how often can you peel your face skin?"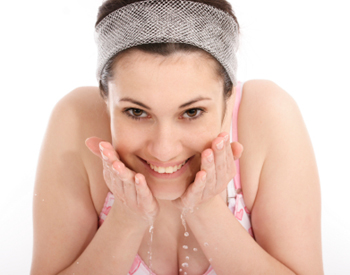 There are various opinions on this topic. For example, the doctors from the American Academy of Dermatologists believe that peeling the skin once a week is enough. The experts of dermatology from Clinique write on the website of the brand that "a very gentle peeling can be done twice a day". Whom can you believe?
It turns out that both opinions are correct. The only question is what product to choose for peeling.
The market offers several types of products for peeling today. There is a list of a few of them given below. We have arranged them in order from the mildest to the hardest one. Those listed in paragraphs 1, 2 and 3 can be used daily. Paragraphs 4 and 5 contain the products for peeling which can be used once a week. Number 6 is used for a monthly procedure, and products 7, 8 and 9 are good for deep salon treatment, and their frequency should be determined by your dermatologist. In any case, they should not be used more frequently than once in three months.
Cleansing the face with a cleanser and a textile bast whisp
Scrubs with different abrasive particles: polyethylene microspheres, crushed walnut shells, sugar and salt.
Salicylic acid
Peeling with enzymes
Glycolic/Lactic Acid
Home dermabrasion (with low concentrations of aluminum oxide)
Professional chemical peeling with the above-mentioned acids (stronger concentration is used only in salons)
Professional dermabrasion (aluminum oxide in medium concentrations)
Professional dermabrasion (with particles of diamond dust and sand).