Regular care is very important for lush and healthy hair. However, even if you take care of your hair, and it is regularly exposed to damaging factors, even the most beautiful and brilliant hair can become brittle, rough and dull or even fall out.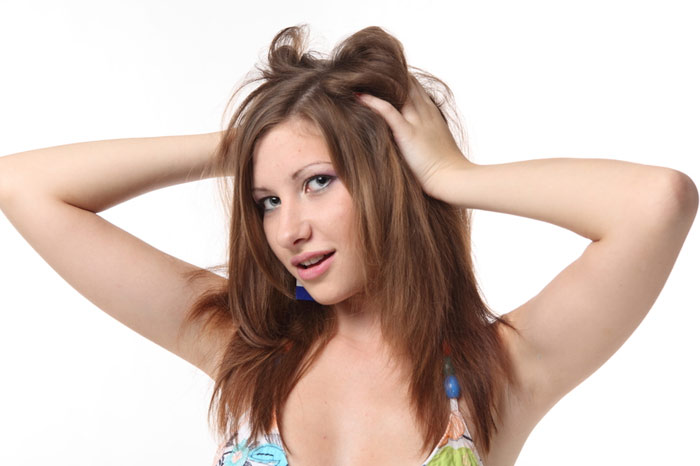 What are we doing wrong in hare care? Experts have listed some common habits that can lead to hair loss.
1. Wrapping a towel around your head after washing
For the hair to be healthy, it should dry by itself in the air, but only partially. Leave your strands a little wet – after that you may comb and style them.
2. Improper wet hair handling
Many women are well aware that wet hair is very fragile and is easily damaged. Therefore, you need to touch it less, and not comb at all. However, although this rule really is often given in hair care recommendations, not everyone should stick to it. The owners of curly or very coarse hair should brush it wet. Nevertheless, you should use a brush without balls on the ends or a wide comb.
3. Excessive brushing
There is a well-known tip that hair will be beautiful if you brush it 100 times every day. However, it is very harmful. Excessive brushing can cause split ends.
4. Hairstyling products with strong fixation
Frequent use of such styling products leads to the fact that the hair becomes difficult to comb. In addition, this greatly increases its fragility.
5. Dry hair styling
Using hair straighteners or curling irons on dry strands is the strongest stress for the hair, regardless of its type. If you can't do without straightening or curling, do not do it more than once in two days, strictly at low or medium temperature. If you use curling irons, leave them no longer than a couple of seconds on one strand.
6. Constant use of hair extensions
As well as tight hairstyles, permanent ponytails and knots, they stretch the hair and cause stress. As a result, the hair becomes weak and brittle. If your hair is constantly subjected to such stress, it can lead to very noticeable hair loss.