A former model, actress, television persona and the creator of the show America's Next Top Model, Tyra Banks believes that a woman should never call herself fat.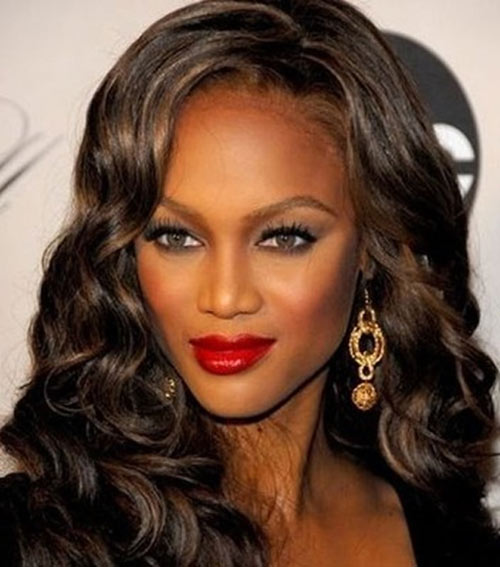 Being one of the first Victoria's Secret "Angels" and the first African-American model to appear on the covers of GQ and Sports Illustrated, Tyra has a rich experience. However, she also had problems with self-esteem:
At the age of 11, she was skinny and could not gain weight. When she was 15 years old, Tyra started modeling. During the first few years everything was going fine, but then her body began to "get mature" – breasts and hips became bigger. She was offered smaller contracts. Tyra suddenly started saying that she was too plump.
Since then Tyra has been trying desperately to help women improve their self-esteem regardless of their figure and the size of clothes. This year, she teamed up with the Kellogs' Special K company producing breakfasts and decided to inspire the girls to think positively about themselves.
So, what does Tyra advise the women who yearn to lose weight?
Stop focusing on what you do not like in yourself. Some shortcomings will remain, and some of them will stay with you forever. Instead, focus on what you think is beautiful – look in the mirror and find one more advantage. It may be the color of eyes or hair texture.
Do not go crazy about the diet. Having a healthy approach means to control what you put in your mouth, and not to become obsessed with it. Healthy people can eat a salad with balsamic vinegar and oil and have a grilled chicken for lunch. If they want some cake or strawberries and cream for dessert, they will not find anything wrong in eating them.
Find a friend. Studies show that if you want to lose weight, your chances of success will increase when there is support. Find people at work or among your friends who also dream of becoming healthy. Support each other. It is much funnier!
Do what brings you positive feelings. Tyra usually goes to bed early; she does not go to parties and does not drink alcohol.
Talk with yourself respectfully. If you insult yourself, you get depressed and become a couch potato. Pronounce only positive words: "I'll eat right and exercise to have toned thighs." Never call yourself obese.
In addition, Banks believes that each woman is unique. Be yourself, not someone else. Close your eyes and imagine yourself in the best possible way. Because it is in your power. Do not try to be like someone.
What do you think about Tyra's tips? Are they helpful?