This one really got Rihanna's goat – and she slashed out! The unexpected blow came from a Dutch magazine Jackie that had the singer branded as (using a quotation by ParlourMagazine) "the ultimate ni***bitch". It brought down a spate of indignant comments from readers who thrashed at Jackie for racially vituperative remarks as well as the confusion over Rihanna's origin (she comes from Barbados while the mag wrote that she was from Jamaica). Following that, the Dutch mag posted an apology on the Facebook page.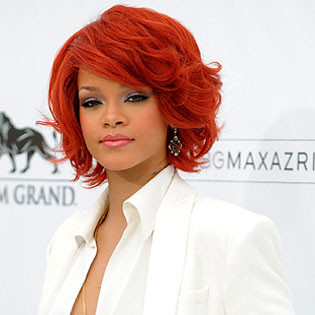 Yet the 23-year-old singer wasn't quite happy leaving all the fighting with readers. Her Monday tweet was addressed to Eva Hoeke, the mag's editor-in-chief, where she called her "disrespectful" and demonstrating a bad example of "the evolution of human rights."
Jackie must have been desperate for just anything to print, allowing an article that is neither civilized nor slander-free, Rihanna wrote. That looked like a clear attempt to put down a whole people. Instead of paying homage to many Dutch girls who are doing something creditable for their native country, she went on, the magazine is openly sparking off segregation.
The pop star rounded off with capitalized "f**k you"-message, adding that she said that for all her race.