Alexandria Mills will surely be remembered as the first woman from the US that grabbed the title of Miss World, and probably remembered as well as one beautiful lady who showed her all risking a nudity scandal.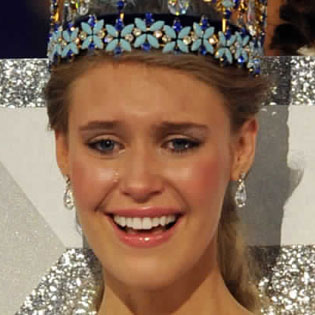 The 18-year-old model who hails from Kentucky won the 60th annual Miss World 2010 contest on October 30, coming on top of 115 other contestants and carrying the crown away from Sanya, China, to the United States.
Miller stands 5'9", has blonde hair, blue eyes and size 2. She is a model at the Miami branch of Elite Model Management, and her biography speaks of her as an avid mixer who is always at home with other people, "open-minded" and "spontaneous".
The new Miss World wishes to travel extensively and build a career as landscape and architectural photographer. Her innermost belief, according to her biography, is that "the best things in life are worth waiting for, fighting for, believing in, and just never letting go of."
Like Kanye West before her (his controversial nude photos which he sent to some of his women acquaintances found their way into the media), Alexandria Mills was found guilty of a similar indiscretion. RadarOnline reports that there is a nude photo of her taken in the summer in what is assumed to be her bathroom which was made for her boyfriend.
The authenticity of the picture has been proven beyond doubt.
Source of the image: Cbsnews.