Kristen Stewart is demonstrating her evening gowns one by one these days as she is taking part in the red carpet premieres of the movie "Twilight. Saga. Dawn: Part 2". She has long been recognized by designers as one of the most "dangerous" celebrities. The thing is that Kristen has a habit of suddenly changing the high heels selected by her stylists for her favorite converse shoes in the middle of the evening event.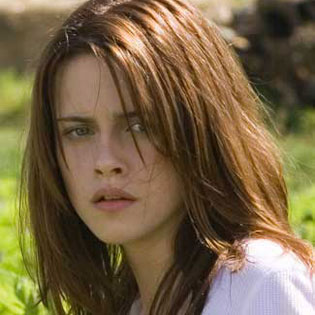 Throughout her star career, Stewart has always been wearing sneakers while posing for the cameras of photographers. She looks like a real hipster in these sneakers, accompanying lace evening gowns and light cocktail dresses. It has been recently discovered that the girl's habit is an attempt to diligently follow the advice of her trainer rather than just her weird fad. In her interview to Sunday Times, she desperately defended her favorite shoes, saying that she sincerely protested against those who expressed a negative opinion about her favorite footwear. She claims it is not easy to perform the tricks of professional tightrope walkers on a daily basis, treading the red carpets on high heels and then signing autographs, posing for the cameras and communicating with fans.
There is really some big truth in Kristen Stewart's words: just remember how actress Amanda Seyfried fell from the height of her heels at the Vanity Fair Magazine party after the "Oscar" ceremony, or how Mel B smashed her face and then uploaded the pictures with the result of that fall on Twitter, saying that it was a bad habit to walk on the 7-inch Louboutin heels.
What is your point of view: should we say yes or no to high heels?