Amidst mixed opinions on breast surgery results, Kelly Rowland enjoys her boob job – and has been doing so ever since she had it back in 2007!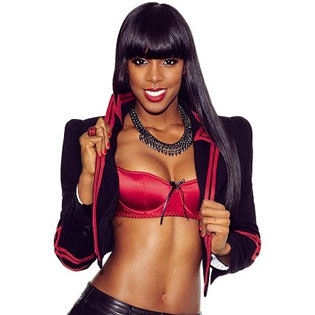 Maybe because hers was a well-thought-out decision, based on 10-year-long consideration and heated by a deep dissatisfaction with her natural assets that she referred to as "little nuggets." So, the 30-year-old singer went for breast implants and never regretted it.
Summing it up for November's Cosmopolitan UK issue, Rowland said she is happy because she wanted a bigger size to please no other but herself – not a man, not her fans, not for boosting her career – that was her gift for herself, and a satisfying one.
But meanwhile there's a shadow on her life, of which she opened up to the mag and that has been darkening her mind for many years – the desertion of her father, Christopher Lovett, who walked out on the family nearly 20 years ago, when the little singer was most craving for his company.
It's not a reason to pity her, the former Destiny's Child leader hastened to add; but it was a bad case of frustration at the time. "I wanted to be a daddy's girl so bad," she said, hinting that she had always longed for a family like the one at The Cosby Show.
The world disappointed her back then, but this June Lovett sought contact with his daughter via a tabloid, and there's a chance that the singer and her long-estranged father will come together to see how they fit into each other's lives. Though Rowland is a little flustered that he should have done it in such a public fashion, she feels certain that they ought to meet soon because she no longer harbors grudges for what he had done.
Source of the image: Honeygerman.