It's a matter of surmise what resolutions Emmett Cullen would have made for the year 2011, but we can have fairly accurate information about those of Kellan Lutz, straight from his hearts and the PEOPLE magazine.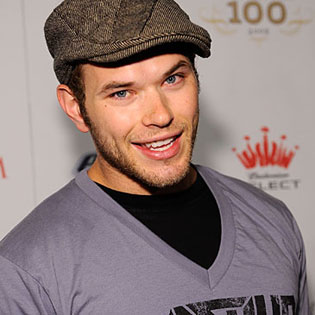 Trying to make the new year better and richer, first of all the 25-year-old American actor intends to set aside more time for getting together with his family. As he shared before the New Year at the Grand Opening of The Cosmopolitan and Marquee Las Vegas Nightclub, he was delighted to spend time with his five brothers when he happened to be in Arizona – "that hasn't happened in years", he added.
And, though Lutz has good reasons to be proud of his body, he thinks he has to mend his eating habits. The ones that get him down most, according to him, is gobbling lots of candy (a habit that he wanted to break for years) and eating late at night on a regular basis. "I want to cut that back and get more sleep," says the Twilight celeb. Good luck in that and good health, Lutz!
Source of the image: Tengossip.