Famous singer-songwriter John Mellencamp has started divorce proceedings, as RadarOnline informs the public exclusively. It will be his third split. He filed the divorce papers a week ago Friday in Brown County, Indiana.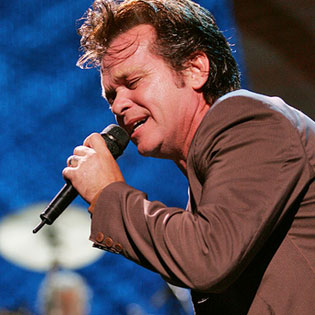 Mellencamp separated from his present wife, model Elaine Irwin, at the beginning of September 2010, a few days before the 18th anniversary of their marriage. The singer claims that their bond is irretrievably severed.
He met his wife in 1991 during the work on his eleventh album Whenever We Wanted (you can see Elaine on the album cover) and wed her on September 5, 1992. They begot two sons, Hud and Speck, who are now 15 and 16, and Elaine is not pregnant.
JM mentioned in court documents that he has in his possession his and Elaine's Prenuptial Agreement which is valid, and the distribution of their marital property will be conducted accordingly. The couple are going to prepare a Confidential Child and Property Settlement Agreement for the court to approve and grant permission to enter Summary Degree.
Furthermore John requests that his wife drop his name and go back to her maiden name.
RadarOnline also reported that during the last two months Mellencamp has been unobtrusively dating actress Meg Ryan.
Ryan's background also lists a divorce from actor Dennis Quaid. The couple had been together for 10 years, had one child and broke up in 2001.
Source of the image: Nightcruiser.