Despite Prince William's and his bride Kate Middleton's statements that they would not like to see celebrities at their wedding and would prefer a traditional musical accompaniment to the ceremony, such as a church organ, some stars are still known to have received invitations to the event that will take place on April 29, 2011. For instance, the legendary British singer Elton John admitted that the future newlyweds had invited him to their wedding.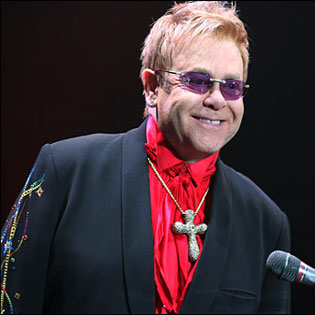 The 63-year-old musician took part in a television show where he spoke about his future creative plans and how he and his husband David Furnish raised a son who had been born with the help of a surrogate mother. At first, answering a direct question of the TV presenter, the leading singer said that as far as he knew, he had not been invited to a royal wedding. But after the report revealing the true information about the invitation had been shown, the singer admitted the truth.
According to the musician, he did not want to advertise his presence at the wedding ceremony of the late Princess Diana's eldest son, but was forced to confess that he and his partner would still take part in the ceremony. As noted by Elton John, he practically does not know Prince William, so the invitation to his wedding was a surprise for the singer. John had already performed during the events related to the British royal family. In particular, he sang at Princess Diana's funeral in 1997.
Source of the image: Tammybruce.