Tuesday was kind of a special day for Christina Aguilera that she may remember for some time to come – because she spent part of that day in jail.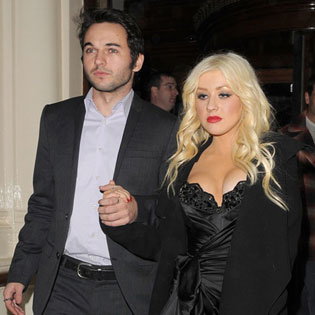 Early in the morning, when she was riding in a car in the company of her boyfriend, they were arrested and taken in. The singer's condition was defined as public intoxication, while her boyfriend will undergo an investigation for DUI.
Later that morning, between 7 and 8 a.m., Aguilera was released at the West Hollywood sheriff's station. Los Angeles County Sheriff's spokesman Steve Whitmore commented explicitly on the event, assuring the world that no prosecution awaits the 30-year-old pop music diva.
According to Whitmore, the Burlesque star was detained purely "for a public safety issue". The car driven by her boyfriend Matthew Rutler was ordered to pull up due to erratic way of riding which could have caused a road accident. It occurred at 2:45 a.m.
Aguilera is reported to have been intoxicated to the point of incapacitation. She made no attempt to resist the deputies nor was unruly in any way, but was clearly unable to take care of herself. The law, Whitmore reminded, allows to take an individual in such a condition in custody.
She was released as soon as the police made sure that she was in full possession of her senses and could navigate. She said that she wished to leave and deputies acquiesced.
There is still no comment on the situation from the singer's reps.
Source of the image: Bittenandbound.