Gambling can give people an adrenaline rush that you just can't achieve anywhere else. And celebrities are just like us when it comes to loving that gamble rush. However, some celebs aren't as great at gambling as they are acting, singing or, well, just being famous.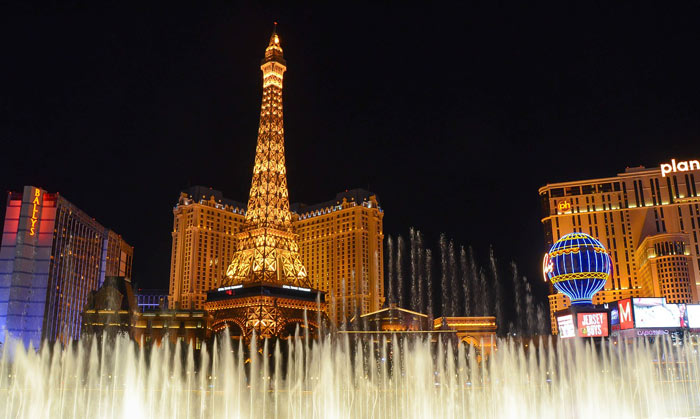 You'll find out about Ben Affleck's gambling ban, Paris Hilton's Bentley loss, Tiger Woods' million dollar nightly winnings, and Tobey Maguire's illegal underground poker playing.
Ben Affleck
We all know Ben Affleck for his famous roles, the most commonly known being Batman of course. He has won two Academy Awards, three Golden Globe Awards, two BAFTA Awards and two Screen Actors Guild Awards.
Clearly, he is talented. But is he a talented gambler? Turns out he is! An extremely talented gambler in fact. He is so good that he actually got banned from playing Blackjack at a Vegas hotel due to him being too skilled.
Paris Hilton
Paris Hilton famously made Kim Kardashian into the crazily rich celebrity that she is today, but did you also know that she lost her Bentley worth $175,000 to poker? As if that wasn't embarrassing enough, the casino she lost her car at was owned by no one other than her parents!
Now that is just plain ironic seen as they probably bought her the car in the first place. I suppose that's what you get when you're rich enough to get away with gambling with 100,000's of dollars.
Tiger Woods
The professional golfer who was born in California was once rumoured to have bet $25,000 in just one hand. Word also quickly spread around the media about his $1 million nightly winnings from gambling!
As hard as that is to believe, the casino executives at the MGM mansion were the ones that reported these ridiculously large winnings of Mr Tiger Woods. It goes to show that golfing isn't Tiger's only gift in life.
Tobey Maguire
Spiderman may have been a hero in his films but the actor Tobey Maguire was involved in serious crimes in real life. Crimes that Spiderman would definitely not be proud of, that's for sure.
The FBI was investigating him in relation to playing underground poker that was illegal. Whether or not he was guilty or not is uncertain, but it's still pretty insane to image Spiderman being underground gambling his money away!
If only he was a responsible gambler and played legally, he could've been a gambling professional by now. Although, one good thing came for Tobey; he earned over $10 million in the World Series of Poker, so he must be a damn good poker player.
Where you surprised about any of these facts?
Let us know your responses to finding out about some of your favourite celebrities gambling habits by commenting below. You can also keep the conversation going by sharing your stories of gambling with us too.
Take a look at this infographic created by Bitcoin Casinos to learn more about these celebrities. Also, don't forget to like and share away! Gambling is a fun and challenging game to play, but as long as you participate legally and responsibly, you could find a new hobby!