Whatever you may think of her, Madonna's impressive staying power is undeniable. Now, at 53, with more than 30-year effervescent career behind her, she reigns supreme over the music world and fashion world alike. She is Evita and a teller of spellbinding Bedtime Stories in one, and an ever-changing style icon in the other. From one who still tips the scale – and shows everybody that you can be just as gorgeous at 50 plus as you were at 20 – here is a word to the wise on how to keep your charms about you no matter what. Speaks she who knows: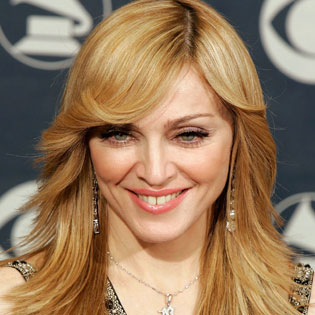 Skin care is essential. For Madonna no makeup application is possible without her longtime beauty artist, Gina Brooke, first treating her face with an iced Shu Uemura Depsea Moisture Replenishing mask that in about fifteen minutes hydrates her skin and takes puff bags away.
Be shapely. The creator of the Spanish trend in videos maintains her grace with unfailing workouts and a macrobiotic diet. Among her plans is setting up a gym in Mexico City with franchise sold to a dozen countries over the world. The gym is to be dubbed Hard Candy.
Dye your hair right. Having tried a succession of hair colors Madonna stuck with her best-known golden hue. It sets off her skin to an advantage and plays down the greying process and wrinkles that look more pronounced with dark hair.
Accentuate your best feature. The singer's enchanting blue eyes are always made to look more effective by different means like well-laid liners, false lashes or lipstick that is designed to strike a glam combination with her eyes.
Make use of your blemish. Madonna is supposed to have relied heavily on plastic surgery enhancements and many other beauty procedures, but she left the gap in her teeth intact. Moreover, she was reported to have taken it badly when a magazine doctored the gap before placing her on the cover.
Source of the image: Moyrolik.