Moving and straining is a fairly good measure to relieve the mounting stress. Even if you don't regard yourself as a sport-minded individual, you will be able to take up a number of exercises that would suit you and your lifestyle down to the ground. Give them a try to see how much good they can do to you. Here's some sound advice as to how to set about coping with stress.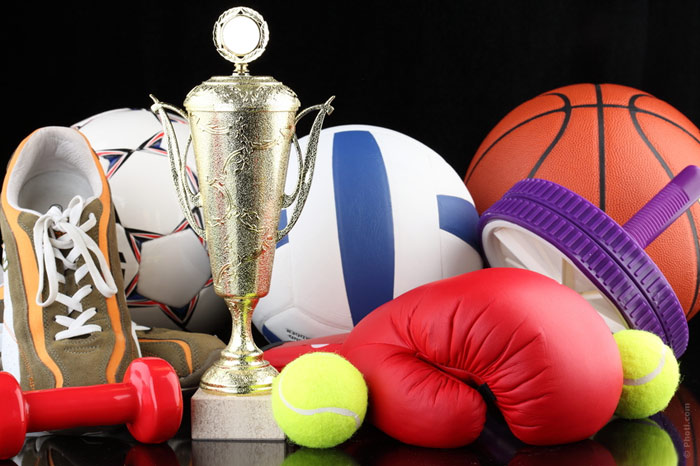 1. KICKBOXING
Taking action and moving against stress sounds almost like a perfect description of kickboxing. It's natural to want to punch or kick something when you are stressed out, so why not do it as a kind of sport? This way you say goodbye to your stress and make sure you are acquiring the right shapes. Here is a nice punching bag for you to work with your legs. After some kicking, you will feel fit to tackle anything!
2. RUNNING
You don't need much to run, nothing more than will is required, and you can manage the rest; also, you can do it just when you feel like it and as long as you want. In terms of easiness and convenience, it's second to none. While you are running you can turn over the thoughts you've been neglecting lately – or, on the other hand, take time out for sheer entertainment and play your favorite music to set your tempo. You calm down because you don't have to mind whether you do everything properly. Running can switch your brain off pretty effectively.
3. YOGA
Yoga is an excellent way to give your muscles a proper stretch-out. Besides, yoga is relaxing and helps make your mind clear. It's something you can do alone if you prefer it this way, playing meditation music, or at yoga classes if you feel like sharing the pleasure with others. The poses are sure to add to your natural grace.
4. POOL PLEASURES
As soon as you step across to the pool you already feel better! Again, no well-performed exercises necessary, just jump in and swim in whatever style you like best. Maybe you're not in the mood for exercising at all, then just splash around without swimming anywhere in particular, and you can achieve practically the same results both in flexing your muscles and working up zest for life.
5. DANCING YOUR WORRIES AWAY
Can't you dance? You can settle for freestyle, meaning just move around wildly without thinking how it looks like because fun and shaking your tail feather are the sole purpose of the dance. No stress can stand it because it's pure enjoyment, and you can get rid of heaps of calories. Want to shake off your problems? Head for the club or suggest your friends you throw a dance party.
6. BADMINTON
Badminton requires you to swing out, and that's great to remedy anger or worrying. The energy that accumulated will get used up in a minute. Call a friend and do them good by inviting them to join you for a game of badminton. Besides, you can find it's a great way to cultivate people and draw them out.
7. GREEN HOBBY
That's not so much of an exercise properly speaking, working in the garden takes more points as a relaxation activity, but it can involve handling, lifting and pushing heavy things like bags of soil, or bending over weeds. Gardening may not be much about toning down, but there's no place for stress in the garden. Nature gets you into a completely different frame of mind, a much healthier frame. Also, you can easily combine it with running or a bit of swimming when you're through.
Gardening may not be much about toning down, but there's no place for stress in the garden. Nature gets you into a completely different frame of mind, a much healthier frame. Gardening tools such as hedge shears are available from this website and will get you moving and toning in no time.
Buoy yourself up, drop those unwanted calories and make your mind lose that strain. It's funny how easily you can do it, as soon as you've set yourself to take up some of these hobbies – or others in the same vein. Do yourself a favor – or seven.