After a stressful day at work, it can be tricky to switch off but it's such an important thing to do – you need to forget any worries or niggles from the day and learn to relax. We thought we'd share five ways to destress after work that can easily be adapted into your evening routine…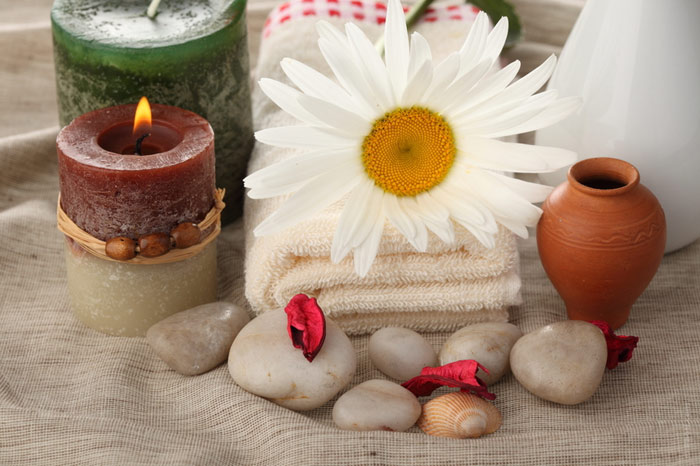 Have a long soak
Draw yourself a welcoming, hot bath to soak your troubles away. This is a sure-fire way to take it easy – it's like having a spa experience but from the comfort of your own home. Plus, there are plenty of things you can do to heighten the activity. Light some candles, ensure your bath has billowing bubbles and put on some calming music or read a book. We also recommend you put in a few drops of lavender oil – the scent is proven to lower the heart rate and blood pressure.
Try yoga
Now we're not saying you have to be a pro when it comes to chakras, downward dog and Asanas, but doing some yoga poses after work could be hugely beneficial to you. We recommend child pose because it calms down mental chatter. You have to kneel on the floor, knees slightly apart, and sit on your heels. Then, breathe out and then lay your tummy over your thighs and rest your head on the floor. Your arms need to be by each leg with your palms facing up. A yoga mat isn't essential here and you only have to spare a few minutes of your time.
Watch a film
Something that takes some concentration is a good way to forget any negativity from a bad day at work. Why not put on an amazing film? Whether watching it alone or with family members, this is a great way to chill out and enjoy yourself. Make an experience of it – dim the lights, reach for the popcorn and cosy up in a blanket.
Enjoy a glass of wine
Be a bit indulgent with a glass of red or white. Though we're not suggesting you drink all night, one glass can really put you at ease. It's also something you don't do at work, so it creates wonderful separation that's essential to a happy life.
Do your favourite thing
Quite simply, do something you love. Do a bit of cheeky online shopping or gobble up your favourite chocolate bar. Spend the entire evening looking at holidays if you're a travel junkie. Love hanging out in the casino? Experience the fun of it at home with a bit of online gaming. If you're really into beauty, experiment with your make-up look all evening. Plan your outfit for that exciting party you've got coming up. Just do something fun that's right up your street – we all need to do it a bit more.
Any one of these activities can help bring us back down to earth after a stressful day at the office.