Swine flu can affect not only humans. Pets are in danger too. Like 13-year old cat from Iowa, US. Tests showed the cat was infected with H1N1.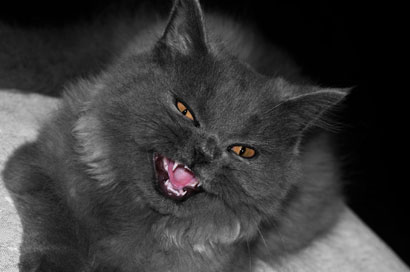 Experts insist that following hygiene routines can minimize the risk of human-to-human or human-to-animal spread of the virus. Make sure you wash hands, cover your mouth when sneezing or coughing and avoid close contact with humans or animals if you are sick.
In our case it is known that the cat became sick soon after her owners had something very similar to flu. Luckily, the cat and her owners got cured successfully and are doing well.
Following hygiene routines is crucial this year because swine flue is highly contagious.
Source of the image: sxc.hu/profile/ilco.