Laid down by the WHO in 1990, 5 Fruit and Vegetables a Day rule is not effective against cancer, according to professionals from an international research group. Cancer can be prevented by eating more fruit and vegetables just in 2.5 per cent of cases, with vegetables being more helpful.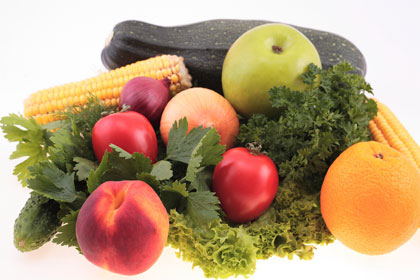 For instance, tomatoes contain lycopene that reduces the risk of prostate cancer. Chemical compounds in broccoli can help lower the risk of bowel cancer. On the other hand, 2.5 percent translates into 7,000 people in the UK alone. This means that rather than becoming skeptic about vegetables we need to discard bad habits – quit smoking and reduce alcohol drinking –to boost balanced diet.
Source of the image: photl.com.