Researchers at the University of California report that reduction in salt intake by 3 grams a day may help prevent 66,000 strokes, 99,000 heart attacks and 92,000 deaths in the United States.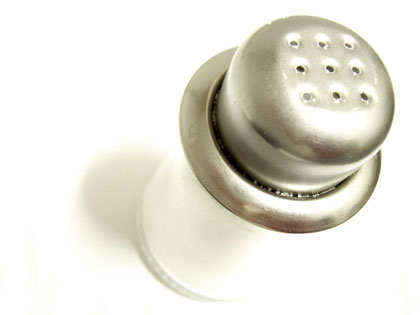 Cutting down on salt is as important for staying healthy as smoke quitting, weight loss efforts and lowering high cholesterol levels, according to researchers. This is an effective way of preventing heart problems, and anyone can do that. Estimates show that in the US an average man consumes 10.4 grams of salt per day, while typical woman takes in 7.3 grams.  This figure is steadily increasing.  80 percent of consumed salt comes from processed food.
Source of the image: sxc.hu/profile/aschaeffer.