iPhone cases go straight from protecting your gadgets to strengthening them in all ways imaginable. The Phoneballs Case is meant to give your iPhone more ball power, done in realistic colors of light pink, gray and deep blue.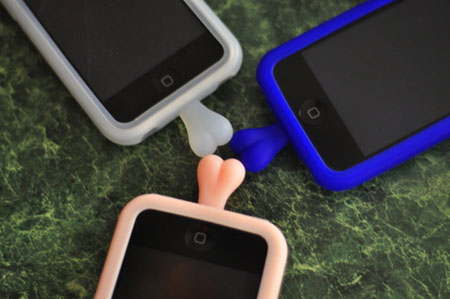 Maybe they ought to have made them so they could move around with the motion, and give the iPhone a shake or two, just for the sheer fun of it?
Source of the image: Craziestgadgets.com.