These are temporary tattoos, designed for the areas around nipples. And it is assumed that such beautiful women's breast can be shown not only under intimate circumstances.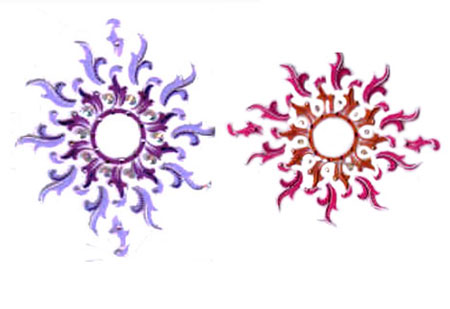 Tattoos are different in color and are decorated with rhinestones and crystals. The special effect is created when a translucent white blouse or a knit top covers the naked body with a tattoo. The authors of the idea hope that women will wear tattoos so that the breast might look good without underwear, and the nipples might not be roughly seen through the clothes, but on the contrary will be an element of charm and mystery.
The novelty was found in an online store called Ricky's (USA). A pair of Definitions Nip Starburst Crystal Tattoos costs $ 15,99. Sparkling and colorful tattoo designs all have a hole in the center – for the nipple.
Well, girls, who is willing to run the risk and "put on" these tattoos under transparent clothing without underwear? And what about having them at a Halloween party?
Source of the image: Rickysnyc.