A year ago, thanks to her great-granddaughter, American Baddie Winkle became the star of Instagram. At first, the young relative uploaded the video where the old woman was smoking a cigarette. The video was instantly shared in the Internet and brought resounding success to its heroine. This forced Winkle to create her own Instagram account.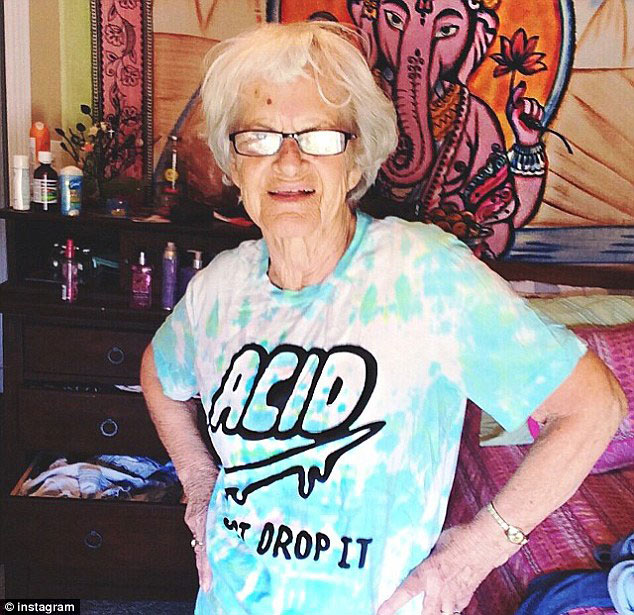 The groovy old woman's Instagram is filled with vivid images, where she does not hesitate to pose in youthful outfits of acid colors and is wearing T-shirts with fun prints and portraits of celebrities like Justin Bieber. Baddie entertains her subscribers with dances, images of Kate Moss or Kurt Cobain, vanilla pink plush fur coats and extravagant accessories. 'Stealing your man since 1928' – that is how Winkle's microblog is entitled.
Granny's popularity has attracted the attention of the Dimepiece fashion brand, which specializes in beachwear. They offered Baddie to act in a commercial for their spring-summer collection of swimwear. The energetic overaged model was filmed by a young photographer Nikko La Mer. In a series of promotional photos, the famous pensioner demonstrated swimwear, sexy mesh wraps, tops and sunglasses, covering her bright makeup.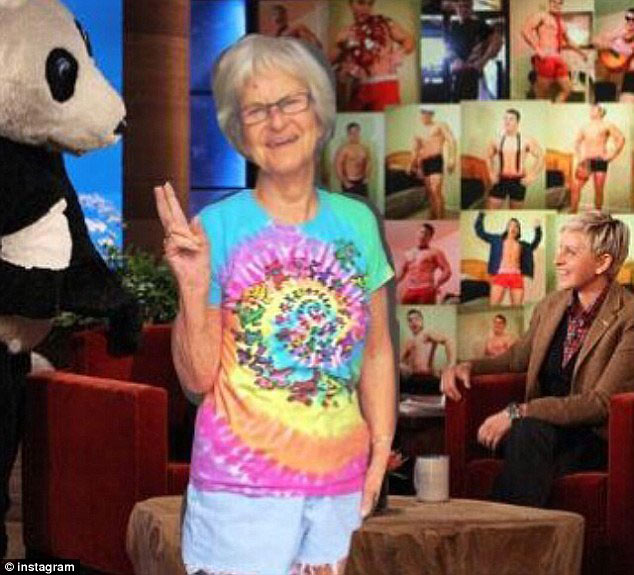 The Internet page of buoyant Baddie Winkle has more than 700,000 subscribers now. The granny model tries to keep in good shape to go on delighting her fans. She attends water aerobics classes, dances twerk and even poured a bucket of cold water on herself to support the Ice Bucket Challenge action. As for the ill-wishers, the old woman replies that she is praying for them.