Apartment hunting can be stressful and exciting all at once. Just like with buying a home, you need to ask the right questions to make sure you're making the right choice. Whether you're looking for pet-friendly apartments or the perfect place for your family, you need to consider the pros and cons of several locations to determine the best neighborhood, price range, and amenities that work for you. Here are the questions you need to ask while apartment hunting to make sure you make the right choice.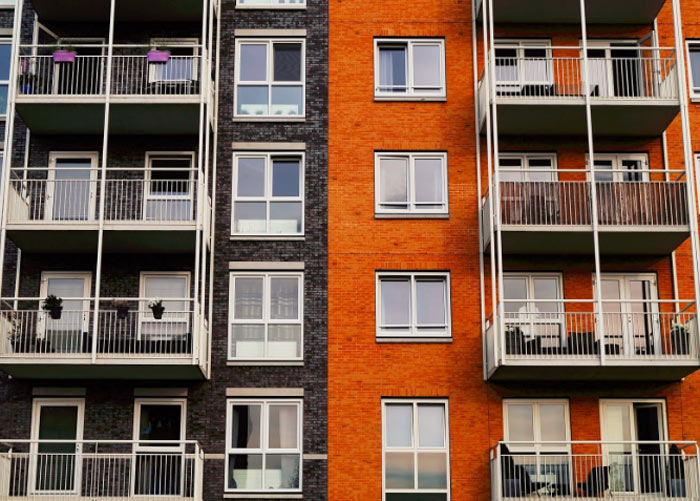 First, ask about the lease terms
The first thing you should do is determine the lease terms. Every landlord or rental company will have their own set of terms, and they also might be dependent on your particular location. This is when you'll learn the monthly cost, as well as the late policy. You'll also learn if there's any deposit necessary and what the particulars are for the place. Are there any restrictions or expectations you should know about before you sign the dotted line?
What about renters insurance?
A lot of rental companies and landlords will require you to take out a rental insurance policy to cover your property in the case of damage or theft. Luckily, renters insurance is generally very affordable and can even cost under $10 a month in many instances. Even if you're not required to have a rental insurance policy, it can be a good idea since it ensures your valuables are protected under most circumstances.
If you have pets, ask about the policy
Every place has a different pet policy and it's important to always ask about the policy for each apartment. If you have more than one pet or larger animals, it can be difficult to find an apartment that is open to these situations. Keep your animals in mind when searching for an apartment and realize you might need to pay an additional deposit or pet rent to cover the cost of your pet. Never try to hide your pet from your landlord or rental company since this can lead to you paying expensive fees, or worse.
What's included in the rent?
If you're moving into an apartment, it's expected that not everything will be included in the price of rent. Generally, you'll have a number of other expenses like utilities, cable, internet, and maybe even an apartment community fee. It's normal to ask your landlord how much these things generally run in this apartment so you can calculate these extra fees into your total monthly budget.
How is the building maintained?
While one of the benefits of renting is not having to be responsible for the majority of property maintenance, you should still ask how this maintenance is done. Sometimes a building will have a designated handyman or repair person available during certain hours to fix things when necessary. In other cases, you will be responsible for hiring a third party to do those repairs. Always ask about what is and isn't expected of you when it comes to maintaining your apartment. Will you need to repair the lights or will this be done for you? Will you be responsible for maintaining the air filter or will maintenance take care of this? These are the questions you should have answered before you sign a lease to prevent avoidable problems.
Don't be afraid to ask questions!
When you're renting an apartment, it's a big commitment. You want to ask the right questions to make sure you understand all of the terms of the agreement. It's normal and expected that you ask questions during this process, so don't be afraid to speak up if you don't understand a particular term or expectation. As long as you ask the right questions, you'll find the right place for you and your family!