You ensure having eight hours of sleep, but still, you wake up achy or tired. Perhaps, it's time to say good-bye to your old mattress. However, replacing a mattress can surely exhaust you. That's because there are so many considerations to make before purchasing the mattress that's actually made for you.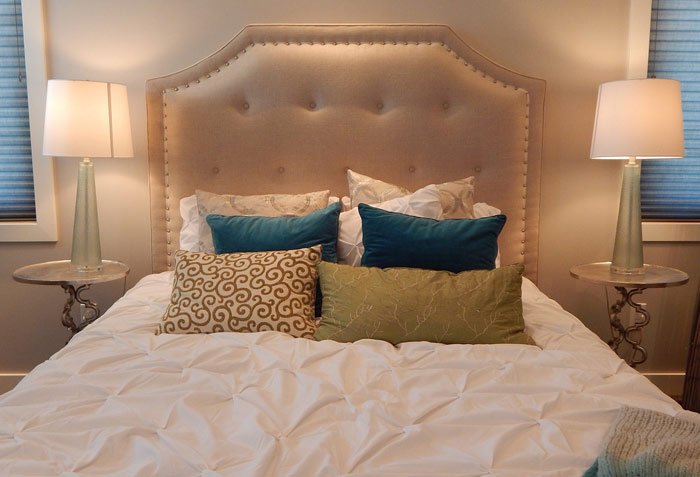 It's a personal choice: a specific mattress type can be a luxury to someone but it may actually prove to be a real backache for you. Besides this, mattresses may cost you a lot. Therefore, it's crucial to choose the mattress that supports your neck and back well. So before you start shopping for the perfect mattress, make sure you know the basic jargon of its certifications, components, and materials.
Below are some guidelines to take you through your mattress shopping.
Organic and Chemical Free Certifications
There are some technical specifications for each mattress. But what do these certifications and terms actually mean? Here are the descriptions:
GOLS
This certification guarantees that the mattress contains 100% latex extracted from the rubber tree that's free of pesticides since 3 years. It also means that the mattress is free from synthetic materials.
Greenguard
This seal indicates that the mattress has been tested to emit chemicals at the safest level, i.e. 1/100th level. This way, Greenguard-certified mattresses also maintain eco-friendliness. Do you need more information about an eco-friendly mattress before you buy? Click here.
USDA Organic
This certification signifies that a mattress doesn't contain any harmful resources such as synthetic pesticides, synthetic fertilizers, any modified organisms, teratogenic/carcinogenic/mutagenic chemicals, endocrine disruptors, degreasers, chlorine bleach, plastisols, surfactants, or non-biodegradable detergents.
GOTS
Besides considering sound business practices, GOTS is one of the top processing certifications that guarantee if textile materials are organic.
CertiPUR-US ®
This seal assures that a mattress meets all requirements related to physical performance, environmental stewardship, and indoor emissions. CertiPUR-US ® also indicates that the mattress has no formaldehyde, ozone depleters, heavy metals, or phthalates.
CPSC
This commission protects you from experiencing any serious injury/death from product sources that are actually harmful to health. So check out if the brand of mattress you are buying is approved by CPSC.
Eco Institut
This organization rigorously tests mattresses, beddings, and furniture for emissions and pollutants. If a mattress carries this label, it means that it produces low emissions and is safe to buy.
Oregon Tilth Certified Organic
The OTCO certification indicates high sustainability of mattresses by ensuring that the manufacturers of mattresses adapt strict standards that align well with the environment.
Tips to Buy a Perfect Mattress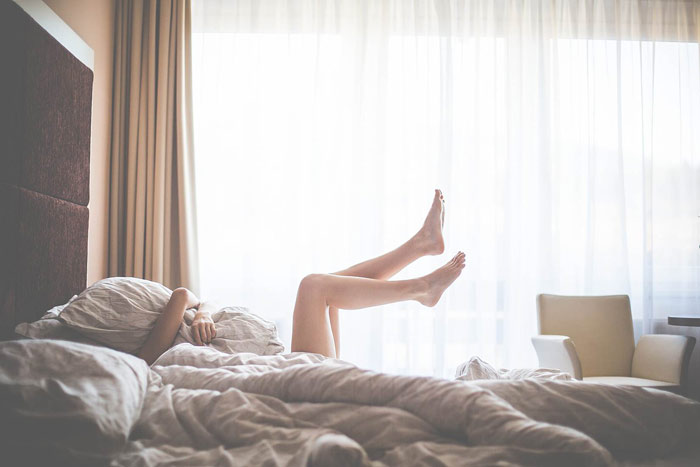 Besides confirming if your preferred mattress possesses the above-mentioned certifications and eco-friendly materials, there are other things to consider as well. Here are some useful tips:
Try out the mattress – Request the salesperson to leave the room for at least five minutes so that you can lie on the mattress and check if it provides the desired level of support and comfort to your body. How does the mattress treat each side of your body? Is it equally relaxing for your back? This short tryout will give you the answers.
Ask if there are any return policies – Inquire if the mattress company offers refunds to its customers. This means that you can use a mattress for a specific number of days (such as two weeks to 100 days or more). During the return period, you can avail the return policy in case you are not satisfied with the mattress' performance.
Ask for a discount – Though warehouse clubs won't offer you a discount because of their fixed prices, some retailers (such as specialty chains) do have the option to sell mattresses at a discount. That's definitely possible if they are having frequent sales.
Be wary of the warranty – Ranging from ten to twenty-five years, a warranty mostly covers manufacturing defects only. This includes sagging, broken, or loose coil wires. Other defects covered by the warranty depend on the manufacturer's warranty policy. So rather than relying on warranty claims, an ideal way to buy a high-quality mattress is to ask each and every question about the offered warranty before placing an order.
In a Nutshell
Though buying a mattress seems to be a simple procedure, it actually is not. Since a mattress has to be used for a minimum of eight to ten years, you must make sure that you have made the right purchase decision. Focusing on the nitty-gritty details may seem time-consuming, but once you follow the above-mentioned guidelines, you are on the right track!
Desperate for a better night's sleep, Michelle and her husband John yearned for a better mattress. In addition to being a comfortable mattress, Michelle wanted more. She wanted a healthy mattress: organic, natural, low in toxins. She wanted a mattress that was made in an eco friendly way and therefore good for the environment. She wanted a mattress that was hypoallergenic so it would not set off her asthma. When trying to find a mattress that met all her needs, she became confused. She found conflicting claims from one manufacturer to the next. She was also completely overwhelmed by choice available. So she was forced to do some extensive research herself of all the mattresses that appealed to her green and healthy personal values. She thought she would share what she discovered with others, knowing it may help them sleep better. Check out her investigative blog at betterbedsolutions.com