With the holiday season fast-approaching, your bank balance is about to take a serious hit. The Christmas period is by far and away the most expensive time of year for just about everybody, with the cost of gifts, travel expenses, nights out, and utilities bills all taking a heavy toll.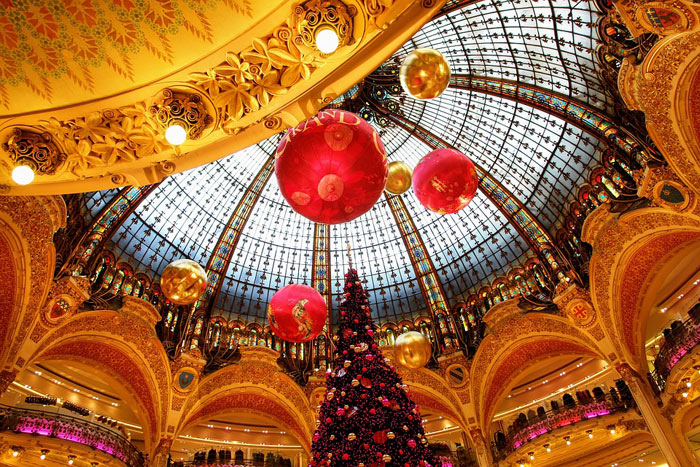 The expense of Christmas is pretty difficult to avoid no matter who you are, but there are some ways you can mitigate the costs. Whether you're looking to give your loved ones the best gifts ever or just want to make it to New Year's without filing for bankruptcy, here are five easy ways to bring in some extra cash over the holidays.
Pick Up a Christmas Retail Gig
During the busiest shopping period of the year, all the big high street retail chains are desperate for staff. Click on the website of any major retailer, such as Marks & Spencer, Debenhams, WH Smith, or Next, and chances are they're hiring. Picking up a few hours a week during the holidays will boost your income significantly, especially since labour-short shops tend to pay big overtime bonuses to seasonal workers.
Monetise Your Hobbies
If you have any hobbies, chances are you can make some money from it, especially during the holiday season. If you're into arts and crafts or design, flog your creations off as meaningful Christmas gifts. If you have your own blog or website, now is the time to sign up to a free affiliate program like Mr Green, who pay if you refer people to them on your site. Pretty soon those presents will be paying for themselves.
Sell Last Year's Presents
How much stuff did you get last Christmas that you never even used? That iPad collecting dust in the corner, or that handbag you didn't need is basically free money. Around this time is when people will be looking hard for bargains online, so gather up your old gifts and put them on eBay, and start watching the cash pour in.
Become a Survey Ninja
This one is especially helpful for those in need of a little extra to cover their Christmas shopping list. The big survey sites like Survey Monkey and Swagbucks do give out cash in exchange for you filling out their corporate surveys, but it's much better value to choose surveys that offer gift cards as compensation. You'll be able to get huge gift cards for all major retailers just for filling out a simple 10-minute survey, meaning in no time at all your Christmas shopping will be covered.
Become a Mystery Shopper
Becoming a mystery shopper is always a good gig, but especially so in December. The busiest shopping season puts mystery shoppers in huge demand to make sure shops are giving the best possible service, so sign up with a platform like Bestmark and you'll soon be getting paid hundreds of pounds to go shopping and eating in restaurants – the dream!
Christmas may be stressful, but it needn't be a cause to tighten your belt. Simply follow these life hacks to ensure a stress-free and easy festive period.