Already by December, the world-acclaimed Gucci will launch its new glasses– this time for 3D cinemas. The polarized glasses from Gucci are made in the form of "aviators" – wide glasses for the half face popular among lovers of the American police cines. These glasses were very popular in the 80's and Gucci decided to remind the world of this fashion in its 2011 collection.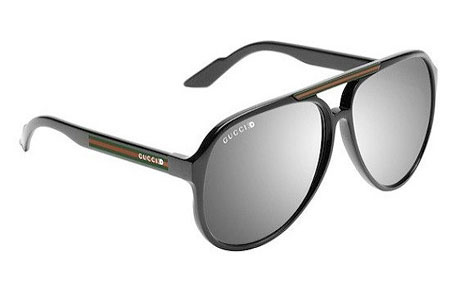 The polarized lenses of the stylish 3D-glasses were specially developed for RealD format, that is, they are suitable for most 3D-screens, and there is a special multi-layer reflective coating on the outer surface of the lens, which transmits up to 98% of light falling on the lens (very useful in cinemas with weak projectors).
The glasses for now will be available in U.S. Gucci boutiques for $225 dollars.
Source of the image: electricpig.co.uk